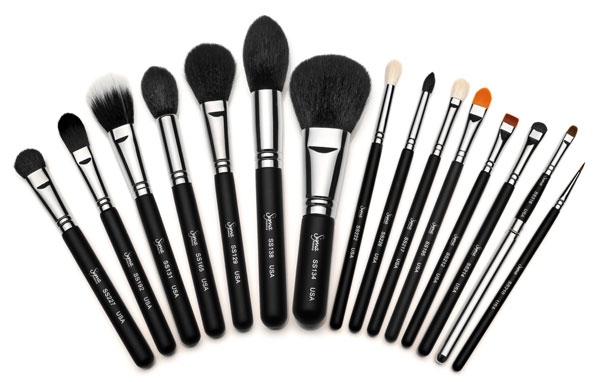 The summer has officially started, and so did the greatest women's fear: melted makeup. Even though it is extremely hot outside and the only thing we should be thinking about is where to go swimming today, sometimes a girl just needs to doll herself up, right? Whether it is a date or a night out with the gals, here are some of the best tips for you to be too hot to handle this year.
Proper base is the key
We all know that our skincare is much more important than the makeup we are applying. However, we tend to be irresponsible and forget about this golden rule. Make sure you moisturize your face with an oil-free moisturizer every single morning. Depending on your skin type choose the one that suits you best: ointment, oil, night cream, regular cream, lotion, serum or face mist.
Splurge on that primer
This is probably the most important "keep makeup in place" factor, but only if it is a high quality primer of course. Plus, it only takes a few seconds to apply it and it doesn't feel like another heavy additional layer.
The bronzer's original purpose
If you remember, when bronzer first appeared it was used as a summer-only makeup product. It makes your teeth seem whiter and your eyes brighter. If you want to point out your new sexy summer tan, apply it to the points of your face where the sun hits: forehead, cheekbones, nose and chin. The easiest ones to apply are the powder ones (of course make sure you use a soft brush of good quality) with varying shades that will blend perfectly together when applied. If you are wearing a ponytail, feel free to apply it on your neck and earlobes as well.
Keep it light
During summer time stick to the "less is more" rule. If you want to avoid a cake effect and makeup moving around, wear less of it.
Avoid shimmering
If you want to avoid that sweaty and dirty look, make sure you avoid cream foundations or any products that are too luminous. During summer it's not a good idea to have an extra dose of sparkle on your face.
Rich colors look cheap during summer, sorry
Of course you want to try out your fabulous new plum eyeshadow palette. You can, but you will end up looking like a sad clown in approximately half an hour. Instead of pink or red lips opt for nude ones, instead of dark and strong eyeshadows opt for ones that are almost invisible, with just a hint of color. You will look like a million bucks.
A shadow meant to stay
If you want your eyeshadow to last longer, make sure you don't use eye cream on your lids because it may easily break the makeup down. Instead, choose a smooth eye primer because it is going to minimize creasing and give your eyeshadow the right base which will hold everything in place and help it last longer. If you want a total all-day makeup, layer the powder over a cream. It even works with liners – just apply your cream liner and then maximize it with dark shadow which you'll apply with a small angled brush of good quality, like the one from Sigma brushes set. Your makeup will definitely stay where it is for the rest of the day.
Vibrant colors are officially allowed
Not only they are a huge trend right now, but they are also perfect for summer months. It is time to set your inner Picasso free and play with all that vivid colors on your makeup palette you never had the courage to try out. Besides looking summery, these vibrant colors also brighten our face and give us that youthful glow.
Glow > shine
To eliminate that signature "I'm boiling right now" T-zone glow, blot first and then apply a pressed powder that has a small amount of luminescence in it. This way you will eliminate that shine but manage to keep some of the glow, which is perfect for summer.
Let your thick lipsticks have some rest
Heavy matte lipsticks belong to winter. Not only are they too strong for this summer sun and hotness, but they can also get extremely sticky and overall ugly. It is time to try out the big guns: stains. Stains, or lip tints are basically long-lasting formulas that give you versatile sheer coverage. They are fabulous because you can always add some extra lip balm for moisturizing and extra glow without worrying the color will disappear. Try out sweet pink or orange shades for a cool and traditional summer look, or go with something bolder such as tangerine or grape shades.
Make some room in your purse
It is normal that, sometimes, even though we follow all these tips, we manage to get a little bit sweaty and messy. This is why it is important that you always have a pack of blotting papers in your purse which will help you whisk away all that oil and sweat without damaging your makeup.
Do you have some more summer makeup ideas? Feel free to leave them in the comment section below.