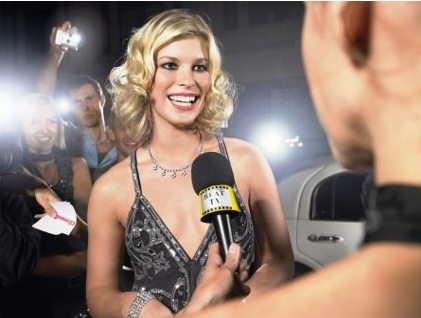 Playing the lottery is definitely not only about money. It is about much more than that because it has a very exciting part to it. This is what we assume when hearing about celebs who play the lottery. Most of them they don´t need even the money so, why are they still playing? Let´s find it out!
Rich Ricci. With this name, he won the lottery for sure!
He was the head of Barclays bank. Actually, he owns dozens of properties and his fortune is said to be worth more than £100 million. But this doesn't mean he can´t play the lottery! In fact, the paparazzi snapped him buying a lottery ticket in a Canary Wharf shop, when there was a £92million jackpot in the EuroMillions. Who knows if the paparazzi will get him again. Nowadays, when it is possible to play EuroMillions online, he should probably
put in his tickets from home
to keep it from the media.
50 Cent was about to "snag" $900 million in US Powerball
In January 2016, the US Powerball caused a worldwide media frenzy when it had a record-breaking rollover jackpot. It was the first time in the history of the lottery when a jackpot reached the $1 billion threshold and everybody wanted a chance to win it.
One of the players was the famous rapper 50 Cent, who was having a rough time economically after filing for bankruptcy. When the Powerball numbers were drawn, he found out that he matched 3 of the 5 main numbers. He may have missed out on a $900 million jackpot, but he still won $21! "$899,999,9679 away from Jackpot. I almost won! Watch I'm gonna win!", he wrote on Twitter. His Powerball prize was clearly not enough to fix his financial issues, but at least it was enough for him to buy more lottery tickets.
Madonna, the queen of pop and generosity
Madonna has Italian roots and she is extremely proud of it. In fact, she actively supports the local market and community. How? She plays the SuperEnalotto! Not only is she a regular lottery player, but she is also one of the big SuperEnalotto winners. She got a whopping $250,000 after buying 100 tickets. The best part of the story is that she donated the entire amount to charity. Thanks to her generosity, a school was built in Malawi, South Africa. We definitely need more winners like you, Madonna!
Paris Hilton and the win that never was
In 2008, Paris Hilton was spotted by paparazzi while buying plenty of SuperEnalotto lottery tickets. She then told the media she was planning to donate the 10% of her winnings. This is something she could never do, as she didn't match any of the winning numbers, even with the 1500 tickets she had bought. Try the EuroMillions next time, Paris!
George Cooney, the seducer seduced
Back in 2010, the £117 million SuperEnalotto jackpot proved to be seductive enough to lure in George Clooney. In fact, he was reportedly interested enough to buy as many as 1500 tickets! His main intention was to use his potential winnings to help the victims of the
earthquake in Haiti
. Clooney even inspired his friend Elizabeth Hurley to do exactly the same thing, so she bought 500 tickets hoping to help the victims. In spite their amazing goal they didn´t win anything. But George is still trying! Best of luck to him and to everybody!
This was just a short list of celebrities who have tried their hand in the lottery. But it is in fact much longer than this, especially if you count the celebs who opt to stay out of the media's ever-watching eye and purchase their lottery tickets online.