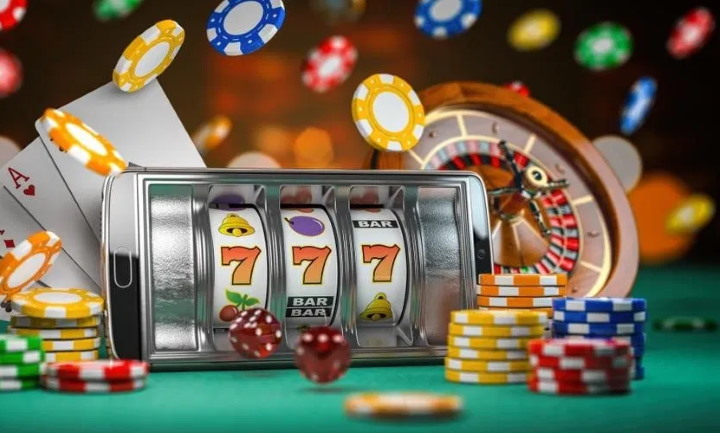 The Gamble feature in slot games is commonly misunderstood but should be a better known bonus feature in the world of slot games because of how useful it can be to players. However, this bonus feature at spin station sites should be approached with caution because just as it can assist a player, it can also be there undoing and can completely ruin a players game, playtime or even opinion of a slots game in general in some cases. Not every slot has a Gamble feature, so if this is something you would be interested in trying out, then you need to look for specific slots games online that offer this as one of their bonus features.
What is a Gamble Feature?
The Gamble feature enables a player to choose whether or not they take the money they have won whilst playing that round of slots game on one particular spin or whether they would like to increase their chances of winning a more substantial cash prize. This is a risky business but can be very profitable for the player if they choose to gamble and if luck is on their side.
In most cases, the Gamble feature, when chosen and won, will enable players to win double the money that they had originally won during their spinning time. But if the player loses during the Gamble feature then they lose all of the money they won during their spin winning. Though it adds an extra dimension to many rather straight forward slots games online, this is not a bonus feature for the faint heart as you need to have nerves of steel and not be too affected whether you win or not during the Gamble feature, also known as the Risk feature.
Do You Have to Play the Gamble Feature?
You never have to play the Gamble feature even if it is a bonus feature available during the slots game you are playing online. It is always given as an option bonus feature and you can opt to take the money that you won during your original playtime or you can choose to play the Gamble feature. There is no right or wrong answer to whether playing this bonus feature during an online slots game is the right thing to do but it is more a subjective choice to you, your slots preferences and your financial standing.
Choosing the Gamble Feature
If you are looking for a safer option when playing slots online, you want to avoid playing Gamble features but this does not mean that you need to avoid playing slots that contain them as their bonus features, you just don't activate them when you have the option. Many players are wary of them, especially if they have unknowingly had their fingers burned once or twice, so being aware of them is always a wise idea. But if you want to increase your excitement or want to try something a little different during your slots gaming, then slots with a Gamble feature are definitely a fun way of doing so and will always release some added endorphins.