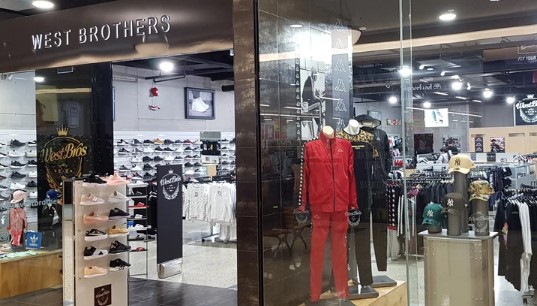 Many visitors and tourists in Perth are told that West Brothers is one of the most popular shopping destinations when they are in Perth. So these visitors would like to find out who are west brothers in perth? In the last few decades, West brothers has become extremely popular in Perth and nearby areas of Western Australia as a leading fashion retailer. They have a wide range of street-wear clothing, head-wear , footwear and accessories for men, women, children and infants. In addition to their offline retail store, they also have an online store with international shipping available.


West Brothers was founded in 1992, and use their extensive experience in the fashion and garments sector to ensure that they stock the latest fashion styles internationally and in Australia. They are stocking a wide range of the most popular fashion, apparel, accessories brands worldwide like Converse,Champion, Flexfit Kappa, King Apparel, Lacoste,New Balance, Nike, Puma, Reebok, Vans, WNDRR. This ensures that their customers can conveniently purchase the latest fashion clothes and accessories at one store . In addition to standard size clothing, they also stock plus clothing and shoes for men, and baby clothing. They have one of largest number of brands for men


The accessories available include bags, socks, wallets, watches, shoe cleaners for men and women, and school bags for children. They also have a wide range of hats, snap-backs, beanies available with more than 600 different styles from Flexfit, New era, Champion, Adidas, New caps, beanies and other accessories are being added regularly . Those who are unable to visit the West Brothers retail store at the Shopping Centre "The Square Mirrabooka" in Perth can choose from the wide range of urban wear and street wear listed in their online store. Since their warehouse is centrally located, all orders will be shipped and delivered quickly.