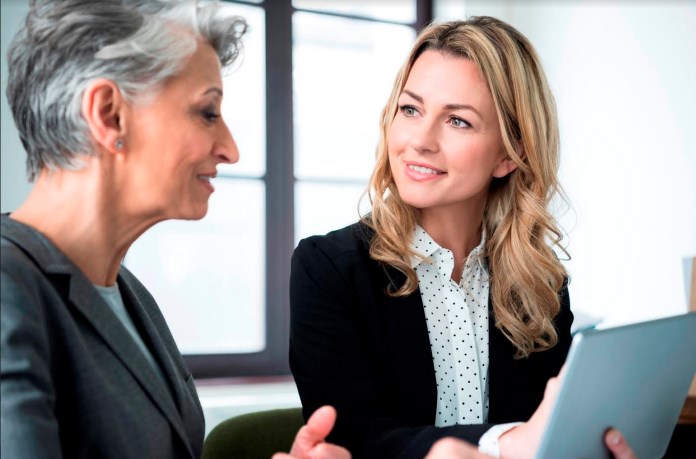 Gone are those days when women and men's outfits were distinctly apart. For decades women have learnt to wear menswear to work or other parties. Not only are these fashionable but these are extremely comfortable as well. Women's outfits are generally looser and chic which are not always comfortable when you are rushing for work. A suit is more comfortable as it makes you look organized and also lets you walk comfortably.
So, where do women wear suits the most? While the workplace is the most commonplace, they do not limit to the work sphere. From any occasion to any party – women suits have a wide range of applicability.
While readymade suits are many, these are not always preferable by everyone. Various reasons work behind it. Firstly, the suits for women are not custom-made and one suit for all. Secondly, these are not always a value for money.
Why should you fit in when you are born to stand out? Yes, clichéd phrase but much suitable in such cases.
Tailor-made women work suits
The best type of suit is one is tailor-made to fit your body type and style. Yes, we are talking about tailored suits. Women's tailored suits are ideal for any party, office wear, any formal occasion, team lunch, festive night, or anything for that matter. Not only do they look fashionable, but they are extremely comfortable since it is specially designed to match your body and posture.
Now, you may have the misconception about suits that these are made to wear on formal occasions only. No. You cannot be more wrong. Suits are for every time and every season. This evergreen outfit is perfect for the dance floor to family party or birthday bash. It will sure to make you stand out among the crowd.
Though conventionally suits are worn in black as time progresses several colors are being incorporated into the shade range of the suits. You can wear a yellow suit for a more vibrant look, red suit if you want to go bold, white suit for a more elegant appeal, brown for a tone down look, blue suit for a strong personality, and pink suit for a more chic outlook. Therefore, suits are available for every mood and style.
Styles to go with Work Suits
Suits, though usually worn with trousers, you don't necessarily pair it up with a trouser only. You can try cravats or long waistcoats to create a more feminine appeal.
Suits create an elegant and high class and modern appeal that none can deny. It sure offers a powerful impact on your outlook that makes you look more bold and beautiful. In fact, you can also team a suit up with knickers.
Here's an easy outline of how to modernize your look with a suit. You can team up with a long waistcoat and trouser for a team lunch at the office. Make sure to tie up your hair and wear boots with it. For a date night, you may wear a high stiletto and keep your hair untied. And for a party, you can pick a colorful suit that brings the little girl inside you. Truly, suit suites everyone (pun intended).