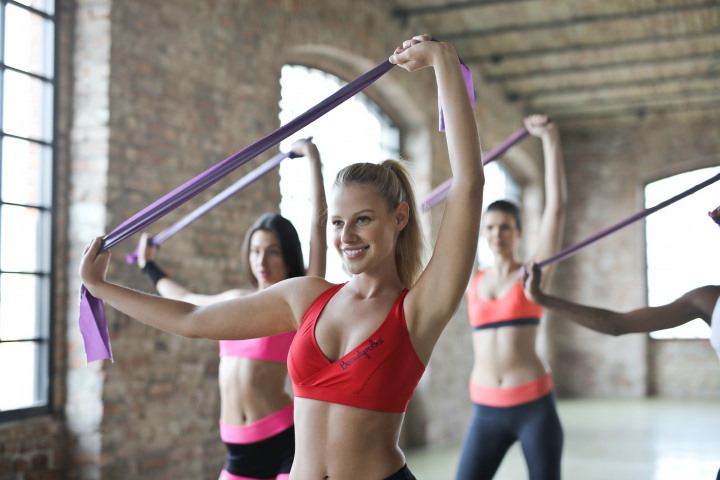 The workout is part of life for people with healthy lifestyles. In order to be comfortable while working out, you need a perfect outfit. The perfect leggings which allow your skin to breathe as you continue with your workout. Finding the right pair which combines your fashion sense and allows you to perform better is a hard job. Even if you find the right pair of leggings, the next step is to locate the matching top. This all becomes stressful sometimes. Many people do not care about their workout outfits but most of the physically active individuals thrive to get the best clothing. Ryderwear provides the best workout outfits which combine fashion and performance.
There are a variety of workout leggings by Ryderwear. The choice is on the nature and place of use. Let us have a look at all the types of workout leggings provided by the company.

High Waisted Leggings
These leggings are made from the high-quality flexible material. Ryderwear also provides the Glow Leggings separately in different colours. These leggings have a thicker feel but are lighter in wearing. This gives you the chance to match them with your shirts or crop tops. These glow leggings go perfectly with the tank tops as well. Leggings are available in light and dark colours, so it makes the matching or contrast with the top easier. These leggings come up to your waist to cover the groove of your back to make you feel more comfortable. It is just a plus point.

Glow Crop Top
Ryderwear provides an abundant variety of crop top selection as well. You can easily buy the pair of your favourite leggings with the matching crop top. This can give you a full Glow workout outfit perfect to your fitting. You will not even have to look anywhere else. With one click, you can get your dream workout outfit at your home.

Glow High Waisted Shorts
In addition to the high waisted leggings, Ryderwear also provides high waisted shorts. These can go well with any crop tops or tank tops. These shorts are perfect for running or working out in summer. They will keep your thighs covered and provide a good shape to your body.

Cropped Racerback Tank
Next item on the list of amazing workout outfits provided by Ryderear is the cropped racerback tank. This Tank can go perfectly with either the leggings or the shorts. These tanks and crop tops can also be worn with any bottoms as they make a very attractive pair with anything.
Glow Long Sleeve Top
If you like long sleeves, this comfy and classy top is for you. It helps you cover your arms fully but with the same style as that of the other tops. You can wear it with any colour of the leggings and they will make a perfect pair. Regardless of the light or dark colors, the top will go with any pair of leggings or jeans.
So, you might be thinking that "I don't like glow, so I should go somewhere else". But wait, Ryderwear has got you. There are Seamless Staples Leggings and shorts as well. These leggings and shorts provide you with the same level of comfort as you are not wearing anything, yet you are covered with the soft flexible leggings. These leggings provide you the feeling of confidence as you complete your workout. The Seamless Staples Leggings collection is made of smooth material which provides a whole look.
These leggings are great to work out either at home or the gym. They provide you with comfort and flexibility. They allow the passage of air so that you do not feel overwhelmed during your workout session. Either it is yoga or a simple running exercise, Ryderwear Leggings can be the best possible option for you with a combination of fashion and performance.