After being diagnosed with female pattern hair loss (FPHL), it's important to allow yourself to go through the natural steps of accepting your condition. There's no rush to feel 'normal' again, and there's no right or wrong when it comes to your emotions. You'll go from shock, to sadness, to learning how to cope and get on with your life.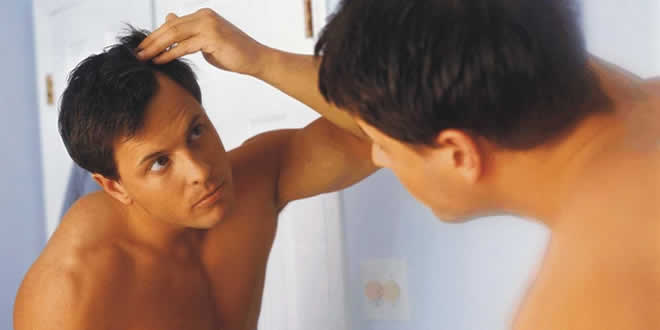 When you're ready to accept and deal with your hair loss, it's time to explore your options for managing your hair. You may be lucky enough to take it in your stride, and accept your new look; but many women embrace their hair as part of who they are, so feeling the need to conceal hair loss is perfectly fine.
There are various ways to hide your hair loss; whether it's styling your hair a certain way, or covering up with a hair piece or accessory. There's a perfect solution just for you if you're prepared to do a bit of research. Here are a few suggestions to get you started:
Hairstyles for Hair Loss
The thought of visiting the hairdresser can be overwhelming for sufferers of hair loss, as they can feel embarrassed and judged in a room full of luscious locks. The best option is to consult a hairdresser you trust, and who has experience working with women affected by hair loss. Of course, you may suffer a few disheartening visits on your search, but you'll find your stylist – just stick with it.
A hairstyle can work wonders when trying to disguise thinning hair. By opting for a style that suits you and your personality, as well as lessening the appearance of your hair loss, you can be much more comfortable and confident with your look.
Some tips to keep in mind in regards to hair styling:
* Volume and lift are best achieved through shorter styles

* Hide thinning at the top of your head by opting for a side or zigzag part

* Colour can give you hair the appearance of more volume and thickness

* Make sure to use products specifically designed for thinning hair

* Lots of layers thin out your hair – they will NOT provide more body
The Art of Camouflage
Women suffering mild to moderate hair loss can find comfort in powders, creams and sprays which give the impression of a full head of hair.
Keratin fibres are available in a range of colours and attach themselves to your strands thanks to static electricity. Available in a powder form, you simply shake the fibres onto your thinning areas, allowing them to cling to your hair through wind, rain – even swimming!
Alopecia masking lotion is applied to balding areas of your scalp; the added tint helps give the impression of thicker hair and does not wipe off onto your clothing.
Tinted pressed powder is dabbed onto your scalp and strands with a sponge to cover up your hair loss. This is known as topical shading.
Hair Replacements and Accessories
When suffering a more severe case of hair loss, camouflage tactics may not cut it. In these instances, integrations, hair pieces or wigs may be a more suitable alternative.
* Integrations are combined with your natural hair to improve volume on top of your head

* Hairpieces are matched to your scalp and hair tone and can be worn 24 hours a day

* For advanced hair loss, wigs come in all materials, sizes and colours and are available in human hair or synthetic fibres.
If you don't feel ready to explore a hairpiece or wig, there are accessories you can play around with at home. With the huge assortment of hats and scarves available today, you'll never be bored of choice! Opt for designs, colours and fabrics that speak to you and let your personality shine.
Alternatively, hair additions come in the form of clips, combs, headbands or ponytails; trial them all to figure out what works best for you.
The management method you decide on will all depend on the severity of your hair loss. At Toppik, we can provide you with a hair thickening product that will successfully transform your thinning strands to a fuller, more desirable head of hair in seconds.