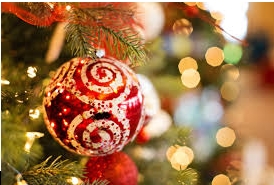 With Christmas looming on the horizon, you'll probably already be planning this year's work party. Obviously, you want a memorable event for all of your staff. But if you're a small company, it can be hard to afford a large do for your staff. To help, here's a guide with some tips to make your Christmas party all the merrier.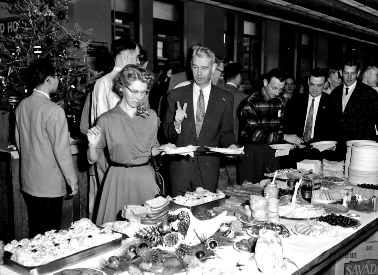 It's alright to ask staff to contribute to a party for everyone, but it's usually better to avoid asking for money. It might be a bit late now, but establishing a method to fund your party at the start of the year is a great idea. A lot of companies use things like tips and bonuses. If your company doesn't have anything like that, you have to be creative. You can have a swear jar or even something like a bake sale. If you don't manage to arrange something early, it's best to pay out of your pocket and simply limit the costs.
Commonly, companies will rent venues or use offices for their yearly bash. But venues are expensive, and using your office makes it less of a party. You have a couple of choices here, to save some money. If your home is large enough, or an employee has enough space, you can host the party at home. This, of course, means that you'll have a lot of cleanup. Alternatively, you can just go out and enjoy some nightlife. As long as drinks are covered, it doesn't really matter.
If you decide to host yourself, you'll need to stock up on food and drink! Preparing food yourself can take a long time, so take away food is a good option. But if your staff have refined tastes, you can use services that build luxury food boxes. They're usually ready to present, making the work minimal. Use the internet to buy your booze. You can usually find better deals than you would in a high street shop, but you can look at their websites to make sure.

Decorations and Essentials
For your decorations, use websites like Amazon and eBay. You can find super cheap items, which can be used more than once. Google can also be your savior; with a simple search like "plastic glassware," you can compare prices and get the best deal. If you plan ahead with this, you can usually pick up great deals at the start of the year, after Christmas.

Make sure you plan your party well in advance. People need lots to do; so if you host, make sure that you arrange plenty of games and activities that are appropriate for all of your staff. Games like Secret Santa, with the present swap on the day of the party, will remind your staff to plan for the day as well.

Remember, always talk to your staff to make sure that they are happy with the party arrangements, and avoid leaving anyone out. Hopefully this gives you some ideas to get to work on your own party. You can find in-depth party planning guides online if you need more help.