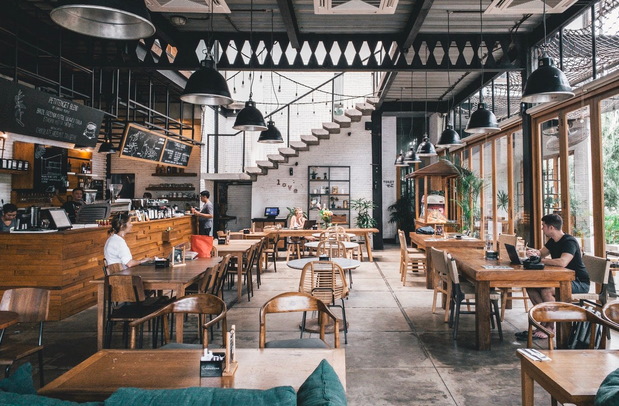 While your restaurant is still building a name for itself, you will be trying all the tips and tricks to raise your profile: social media, newspaper and online advertising – you might even ask existing guests to write reviews for you. But easily the best way to drive your custom up is by raising physical footfall – getting people coming in and trying the food and ambiance on for size. Here are some ways to get those customers coming in:
Loyalty Cards and Deals
Loyalty cards are great for getting people to come back, but do make sure you tailor them for your target market. If you live in a student heavy area, deals on pizzas and burgers will bring in the crowds, whereas if you are close to a well-to-do middle-class neighbourhood, then two-for-one luxury dining experiences that include a bottle of good wine, for example, will do better. Big pizza chains like Papa John's give away Papa John coupon code to customers to entice them to try more products and increase sales.
Be Findable, Be Available
While you are still looking to be recognised, offer your premises to host events: meet and greets for companies, product reveals, Christmas parties and the like. This is a good way to get a large number of people through your doors who otherwise might have taken longer to find you.
As long as you push the boat out, people will come along and be impressed, and will return in their own time and try out the menu and cellar in their own time.
Make sure that you are easy to find such as Agora Restaurant & Bar that serves mouth-watering cuisine such as italian, meditterean and pizza foods and a lot more. Today, people tend to look online before they look anywhere else, so be sure to have yourself findable under a number of tags, from the area and street to the type of cuisine you offer and any deals that you might have running at any time.
This means that everyone looking for your speciality – Asian-fusion, for example – or your address – Adelaide Street, for example – or your restaurant name will all find you readily. Have simple directions to find you on your website, and ensure that your signage is clear and big enough to be seen from a fair distance away.
Be Visible
Having outdoor seating when the weather allows is an excellent advert for the inside of your premises. The smells and sights of the food, plus seeing your patrons tucking in with enthusiasm will be sure to bring new customers flooding in to see for themselves.
Speak to your council and other nearby traders about arranging public events in and around the area. If people having a good time they will want to find somewhere nearby for a meal before getting back out to the fun, whether it is a parade, a foot-race or literature and art festival. Being conveniently situated is an excellent way to become a popular drop-in point for meals or snacks.
Keep an Eye on Reviews
Finally, make sure that you monitor your brand. Regularly check online reviews about your restaurant so you can quickly see if something is going wrong. A new hire might need a bit more customer service training, or perhaps a competitor is playing dirty and leaving faked poor reviews. If you can prove they are false, most sites will take down fake reviews, and block the reviewer to boot, ensuring that it does not happen again.
Final Thought
Drive footfall by tailoring deals to your customer base, make sure new customers know you are there and can find you easily. And then, once customers start coming in regularly, it is up to you to make sure that they keep doing so. Maintain your premises and refresh the look by aiming to improve restaurant interior design as needed. If you are looking for restaurant interior designers in Brisbane, you may give them a call and let them work on the creation to keep your dreams coming true.
About the Author
Patrick Watt is a content writer, writing in several areas, primarily in business growth, value creation, M&A, and finance. Other interests also include content marketing and self-development. Say hi to Patrick on Twitter
@patrickwattpat