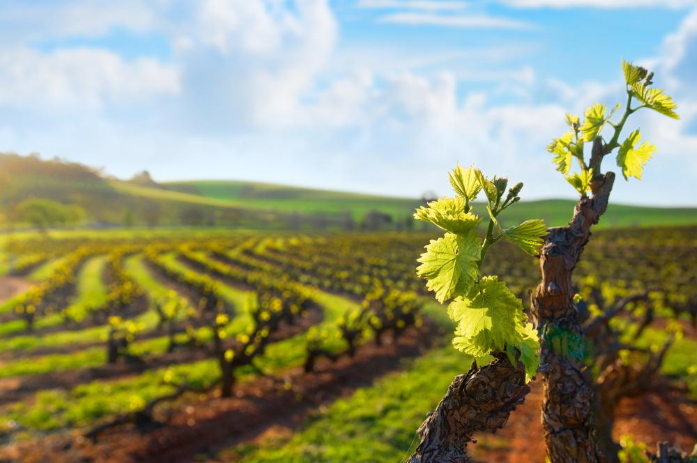 With 18 unique wine regions, South Australia has a proud and extensive history of cultivating some of the very best wines in Australia. Although Australia may be considered lacking in sheer history compared to European wine regions, the vineyards and wines of South Australia have nonetheless achieved special status on the worldwide wine stage. With industry names such as Penfold's Grange, Peter Lehmann and Wolf Blass tied closely to South Australian wine country, it's clear why South Australian soil is so prized. Here we will briefly touch on some of the landmarks that have occurred in the prized wine regions near Adelaide
The beginnings of something beautiful
South Australia's love affair with wine began in 1836 when a German settler noticed how closely the fertile grounds north of Adelaide resembled France's Rhone Valley. It took only three years for the Barossa Valley, McLaren Vale and the Adelaide Hills to be populated with the vineyards that still exist there to this day. Some of the oldest wineries that were founded during this time include the often-celebrated name of Penfold's, Oliver's Taranga, Bleasdale, Seppeltsfield and Yalumba, among others. It was these wineries that championed the full-bodied Barossa shiraz that is still so prized today. The contemporary South Australian wine industry is now responsible for over half the wine produced in Australia. With this impressive output comes considerable diversity – the considerable geographical and climate diversity that South Australia boasts allows for the creation of a very wide range of grape varieties, ensuring cool climates for Riesling in the Clare Valley and bold Australian reds in the Barossa. It is this diverse output of quality wines that made South Australia the wine capital of the county.
What helped make South Australian wine such a success
Along with the perfect growing conditions, wineries in South Australia managed to avoid a catastrophe that deeply affected wineries in the eastern states. In the late 1800s, Phylloxera, a tiny but deadly insect that can quickly and permanently destroy even the hardiest vines, ravaged not only the eastern states of Australia, but some of the oldest wineries around the world. Due to strict quarantine measures that were in place, all of the wineries in South Australia survived, making many of them the oldest vines in Australia. Since then, South Australia has been at the forefront of winemaking in the country – in the 2014 Langton's Classification of Australian Wine, 13 of the 21 wines rated as the very best in Australia were from South Australia. Similarly, more than half of those rated as "outstanding" were from he celebrated wine state, with a sum total of celebrated wines listed more than every other state combined.
Drink a part of history
With the South Australian wine industry going from strength to strength, there's never been a better time to drink some of the finest wine in the world. Whether you prefer deep, complex reds or lighter acidic Rieslings, you're sure to find something that will interest you in South Australia's beautiful wine country. The best thing is, you won't need to track down an incredibly expensive bottle of Penfold's Grange to sample the best the region has to offer – instead, each region has some of the world's best wine for very, very reasonable prices. Drink up!