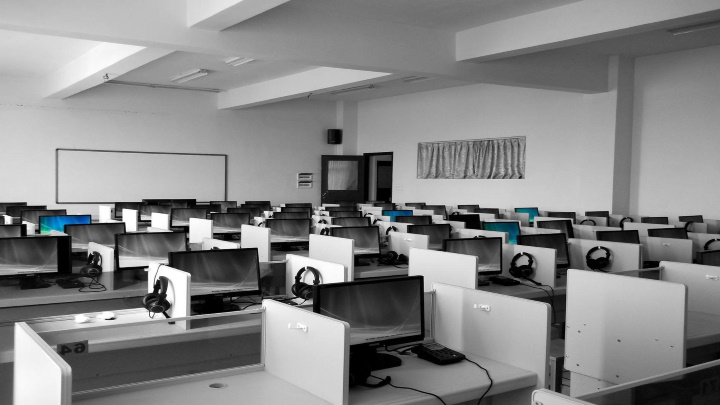 Small and mid-sized businesses (SMBs) seek to increase their ROI without losing a lot of money and time. Frankly, it's easy to switch to remote work without losing quality and control over staff. Find out demanding contact center requirements and infrastructure that work for you while you generate ROI by initiating successful inbound and outbound campaigns in the cloud.
There is a way to switch your business to remote work seamlessly, fast, and generate lasting relationships and ROI. Nowadays, remote call centers have become not a trend but a tendency. Let's find out the pros and cons of different call centers and the cost-effectiveness of their equipment.
Call centers could be on-premise, hosted and cloud-based
A few decades ago, on-premise call centers were extremely valuable for businesses of any size. They were the only accessible and well-known technology for conducting inbound and outbound calls. To run these call centers, you need IT infrastructure, physical lines, telephony engineers, constant updating, fixing, etc.
These days, depending on the size of the call center, maintaining, fixing, and updating companies spend additional thousands of dollars each year. Moreover, the time of full deployment of on-premise call centers takes months, which is not quite cost-effective for SMBs.
When the cost-effectiveness of these call centers decreased, companies started to switch to new technologies, such as hosted and cloud-based call centers.
A hosted call center is a call center solution that is handled through back-office infrastructure. Provider, in this case, eases the work of call centers by taking responsibility for processing calls. Still, hosted call centers have little room for customization. It's more economical and cost-effective than on-premise call centers because of embedded infrastructure.
Cloud-based call centers eliminate expenses on hardware, maintenance, and telephony engineers due to embedded IT infrastructure. They're cost-effective and give a full option for customization to managers. It was a trend a decade ago, and today it's a tendency. All thanks to the option to work proactively and 100% remotely both to managers and agents.
Cloud-based call centers have omnichannel options of communication that give you the widest room to:
* Make calls;

* Chat with customers and agents;

* Achieve and send emails;

* Use chatbots.
Leads to call centers don't come from one source of communication. It's better when your customer can reach you, using omnichannel sources of communication. As a result, you have a proactive 24 hours day interaction on different channels of communication.
You pivot the call center's activity, by tracking every call, message, and agent. Give an instant response in the case of a missed call or message.
By choosing a cloud-based solution, you achieve embedded IT infrastructure with professionals that maintain your business.
To run a call center in the cloud is a (desktop, laptop, Chromebook, or tablet), headsets, cloud software, and a good internet connection either wired or Wi-fi.
Give your agents a vehicle for generating revenue
There are few important tips you should know about using hardware for agents:
Headsets, headphones, and earphones. Consider choosing headsets with a microphone that is compatible with the dialer system, and echo cancellation. This type of headset is the best solution for agents.
Most headphones work as a plug-and-play system, so you don't need to worry about connecting with your device. If you need to know what is better to have a USB or 3.5 mm plug, it's up to you to choose.
But remember that a USB connection is used when your device doesn't have a soundcard. USB headsets use DAC (Digital to Analogue converter) technology which gives you an option to use devices without sound cards. Using USB devices doesn't require an updating of drivers or programs of any kind.
However, the usage of a 3.5 mm plug device has its pros and cons. Your device (desktop, laptop, etc.) must have been embedded or upgraded with a soundcard. In addition, you need to upgrade drivers for the soundcard of a device. Soundcard of a device provides a more quality sound, still use it or not is up to you.
Talking about other types of devices, not recommended to use a handphone, earphones, or speakerphone. An agent will be bothered by these types of devices, and their productivity will decrease.
Choosing wired or wireless technology for headsets, headphones, or earphones, you need to consider additional maintenance for wireless headsets. You need to constantly recharge wireless devices and do it when agents don't work.
Desktops, laptops, Chromebooks, and tablets. Choosing from one of these hardware, you can use an agent's device if they work from home. Still, compact devices like laptops are better.
An agent takes a laptop and works from any place in the world. Such devices as the Apple MacBook are the best choice due to their high performance. However, there are many other cost-effective solutions for the successful work of an in-house call center.

It's also possible to use a tablet, but the connection via Wi-Fi could slow down the working environment and limit the speed of interaction with customers.
Internet connection. It's better to have a wired internet connection because of the speed of the internet. Still, there is an option to use a Wi-fi connection. With all the necessary equipment, your agents need only software.
Top-notch software drastically increase ROI
When you set everything for an in-house call center, there is something you need to have. Software for a call center. Talking about the software you can purchase an all-in-one solution or purchase the necessary software depending on your goals.
Talking about all-in-one solutions, you can purchase virtual call center software that will include everything valuable for inbound and outbound calls. With this type of call center, you will achieve:
* Automatic call distribution (ACD);

* Interactive voice response system (IVR;

* Customer relationship management (CRM) system;

* Autodialer;

* Agentless campaign;

* Call scripting;

* Flexible agent interface;

* Web callback;

* Omnichannel communication (phone, chat, email);

* Real-time performance;

* Call monitoring;

* Historical reporting;

* Application programming interface (API)

* Local caller ID;

* Premium support 24/7;

* Migration services;

* Unlimited concurrent calls;

* IT infrastructure;

Making right decisions

When you prepare your call center, take into account your expenses and the pros and cons of equipment. Choosing a cloud-based solution for a call center will significantly reduce your expenses on IT infrastructure, deploying, updating, etc. When you use a cloud, all you need to do is to buy subscriptions, depending on the number of agent's seats. All other work will be conducted with a cloud and professionals.