Marketing your medical practice doesn't have to break the bank. There are many inexpensive digital tools and strategies that allow small businesses to instantly reach their target audience to generate leads. Here are five foolproof tips that will consistently improve business without cutting holes in your pockets.
1. Stay relevant with email marketing.
Email newsletters have the highest ROI of any digital marketing tactic. They are easy to produce, inexpensive, and an effective method for providing clients with relevant and personalized content. A recent report from Message Systems found that clients prefer to receive marketing messages and special offers via email more than any other communication channel by a long shot. Combined with the fact that 91 percent of consumers check their email daily, sending an email blast is a no-brainer.
To get started, you can try a free email marketing platform such as Mailchimp or Mailjet.
2. Leverage social media platforms.
Facebook Ads is an easy-to-use ad platform and one of the best ways to reach your target audience. The platform includes built-in tools which let you select specific targeting demographics so that your ads are show to the right people. Ads on Facebook are also financially attractive; after creating an ad and choosing your audience, you can set a budget for how much you are willing to spend. You can also set a deadline for how long you want the advertisement to run.
3. Design a customer referral program.
Don't underestimate the power of traditional word-of-mouth marketing. You'll be amazed by the growth that you can generate by designing a customer referral program that offers an incentive for clients to refer friends to your practice. Offering a discounted month of service or a free product is a win-win strategy that is sure to boost brand visibility and popularity.
4. Start a small Adwords campaign.
An Adwords campaign is composed of sets of keywords that trigger specific ads when people search for those keywords in Google. To promote your business on a limited budget, consider running a campaign that focuses on your main specialty only (versus every service that you provide).
Be sure to include "near me"-specific keywords. "Near me" searches in Google have increased 34x since 2011and have nearly doubled in the past year. In a recent study, Google also found that 50 percent of consumers who conduct a local search on their smartphone visit a store within a day, and 18 percent of those searches lead to a purchase within a day. It's becoming easier for people to make last-minute decisions; if you're not popping up on search engines at the right time, chances are your competitor is.
5. Claim and edit your Yelp listing.
Yelp is similar to word-of-mouth marketing in that it gives people the opportunity to leave honest reviews online, which potential customers are more likely to trust than overt marketing campaigns. To start spreading the word about your medical practice, try posting a sign in your office or have business cards available that encourage clients to check you out on Yelp (and hopefully leave a review). Just keep in mind that Yelp discourages businesses from conspicuously asking for reviews because pressure is likely to turn people off.
Adding a review badge to your website is another good option. It won't take your developer much time (and it's free!). Yelp offers free tools, like analytics, that you can use to analyze the success of your account.
---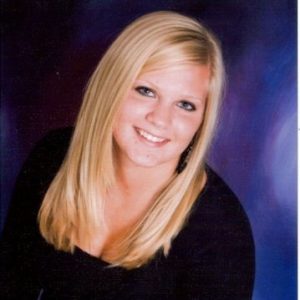 Gretchen Kalthoff has been working in healthcare digital marketing at Medical Web Experts for over a year. She has a special interest in social media marketing and patient engagement.
The post Guest Post: 5 Marketing Ideas That Fit Your Small Business Budget appeared first on PR Fuel - Public Relations News & PR Tips.