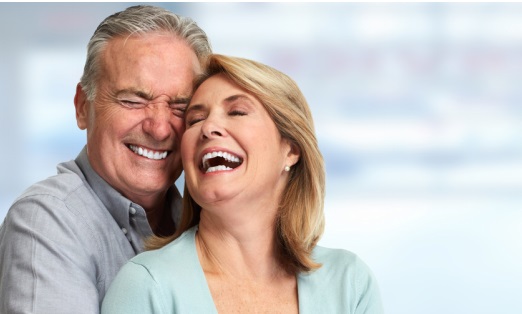 Wine lovers crave the taste of a dry or sweet tipple, despite the dark stains that wine can leave on your teeth. Coffee drinkers suffer from the same condition, a discolouration that remains after years of drinking their daily cup. And, let's not talk about the effects of eating mounds of chocolate yearly can have on your smile.
Brown teeth are not necessarily a health hazard, but they do definitely put the dimmers on a bright smile. To counteract the effects of stained teeth, many people use whiteners to remove staining. The best whitening kits from Advanced Whitening can help to remove some of the discolouration but nothing beats a routine that involves scheduled cleanings and daily care.
Keep reading to learn how you can ensure you always have a bright, white smile, especially as you get older.
Make Dental Hygiene A Priority
One of the best ways to prevent staining and discolouring is to make dental hygiene a priority. The most important factor in dental hygiene is getting your teeth cleaned once every six months by a dentist. These visits are important because they are times when the dentist can address any problems that might have arisen between check-ups. More importantly, regular cleanings will help remove old food, tartar, and other particles that naturally collects under the gum and between your teeth.
Buy The Right Tooth Brush
When purchasing a toothbrush, not too many people think about the size of the brush. They just grab any brush that looks like it will do the job but brush size does matter and it's important that you pay attention to it. Those with smaller mouths should use smaller toothbrush sizes no bigger than size 35 (small) while people with larger mouths should use larger toothbrushes. The correct brush will help you easily manoeuvre the brush around your mouth while cleaning.
Floss Those Gems
Flossing is very important because it pulls food and tartar from between teeth and from under the gums. While many suggest flossing every single day, others suggest that flossing a few times a week is more than adequate. Either way, whether you floss daily or a few times a week, it is important to incorporate flossing into your dental routine to avoid food build up.
Brush Twice A Day
Brushing twice a day may seem like old advice but many people need only brush twice a day a few times a week to maintain good dental health. When brushing your teeth, start at the base of your gums and brush up when cleaning the bottom teeth and brush down when cleaning the upper row of teeth. Also, be sure to use both a whitening cleaner and one that tackles tartar to make sure you remove food and debris while also removing stains from your teeth.
Brush Your Gums And Entire Mouth Properly
When brushing your teeth, avoid only concentrating on your teeth. Instead, it's important that the whole mouth is cleaned, including the roof of your mouth, underneath your tongue, your actual tongue itself, and the inside of your cheeks. You also want to brush your gums, getting under them to remove food and other particles left behind during the day. The purpose is to not only clean your mouth but to guard against bad breath also.
Fresh Breath And A Bright Smile In Later Life
All of these tasks can improve the chances that your teeth remain in good condition, even as you age. A good dentist that can take care of the major cleaning but having a good daily routine that focuses on cleaning the entire mouth is probably the best route to a bright smile. Ultimately, an effective daily routine will allow you to enjoy your favourite foods without permanently staining your teeth.