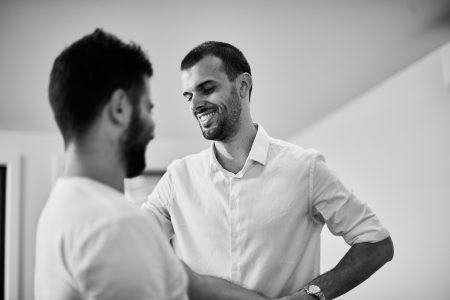 Let us start with physiotherapy. In simple words physiotherapy is a treatment for injuries, disabilities and deformities using hand- on technique and exercise to improve the patient's life quality. It is a method of treatment basically focused on the science of movement. It is very helpful for people who wish to minimize and maintain physical strength, motions, functions relating to physical problems. It is a registered profession. If you have some physical health problems, take it to Incline Health, The Inner West physio for the best treatment.
As professionals, they are experts in providing treatment for a variety of health issues. At this centre, the experts inspire the community to empower recovery and management of injuries. They treat issues relating to shoulders, spinal, wrist, elbow, knee, hip or ankle injuries. They also specialize in workplace injuries like muscular tension and strains etc.
How Do They Work?
A physiotherapist has to take a four year bachelor degree course which includes- a) Bachelor of Physiotherapy .b) Bachelor of Applied Science. c) B.Sc Physiotherapy. d) Bachelor of Exercise Science.
The physiotherapist of Inner West Sydney are health professionals who treat people who are suffering with physical problems caused by injuries, disease or ageing. They aim to lessen pain by non-surgical procedures. They help in improving movement and restore functioning of damaged body parts.
These physios focus on the diagnosis and treatment of various skeletal and muscular pain laying emphasis on the function and structure of a human body. They treat and work on rehabilitation of pain or injuries and other muscular problems by rectifying abnormal functions, postures and body movements.
METHOD OF THEIR TREATMENT
1.These Physio centres are the best because they have clinically trained instructors and Pilates, helping the patients to optimize body functions and movement whether at work, at gym, at home with kids or at any sport.
2. This health centre uses a wide range of improved techniques to overcome your problems. All treatments, whether muscular or joint are treated efficiently. They guide you for speedy recovery.
3. They provide reliable and honest advice on how long you need to care for certain ailments.
4. It covers a large network of medical professionals and doctors to assist you in times of need.
5. Their treatment comprises diagnosis, analysis and pain management. They cure injured muscles, joints, tendons and ligaments without surgical equipment.
6. Their consultation provides a combination of dry needles, exercise , rehabilitation, protocol of take home management, physical therapy modalities and massage techniques.
Why Only Incline Health Centre
1. This centre is different from others because they treat on one on one basis .Treating multiple patients at a time, is not their trait.
2. They allow appointments with a duration of 30 minutes to one hour. Their team members are punctual and understanding to Sydney's busy life.
3. They use gentle and safe methods. They treat in a planned manner to make the patient feel comfortable. To ensure comfort and care, they communicate openly with all patients.
4. This health centre has a strong link with athletes, footballers and all other sports persons. Their expert chiropractors diagnosis treat all athletes in the quickest possible time to full functions.
Using various techniques such Myofascial, ultrasound, strapping and release techniques. To assist in the recovery of any sporting injury, their clinics are fully equipped. They also keep in touch with the sport physicians who assist them with complicated cases.
They are the best because they treat patients as persons not as a number or a body. Their treatment works on flexible protocols to adjust according to the needs of the patient.