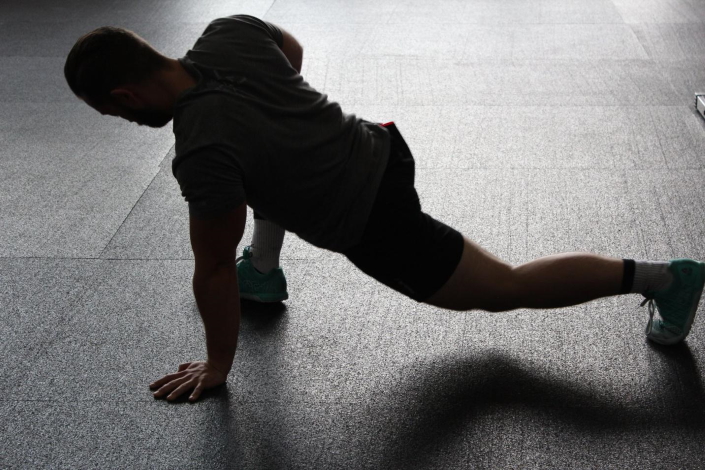 Gyms are now reopening all around the world but online workouts will not be less popular. People will keep working out at home and there are countless options available for them right now, like motify.com or even YouTube channels dedicated to fitness.
The problem is that when you work out at home, you open the doors to many possible mistakes. There is no trainer that sees you and corrects what you do. That is why it is particularly important that you are aware of the common very common online workout mistakes too many make right now.


Turning Off The Camera
When you participate in live classes that allow you to leave the camera on so that the trainer can see you, never turn it off. This is because you automatically limit yourself when you do this. There is no accountability and the trainer cannot correct the exercises you do in terms of form. Also, the trainer can see you so he/she can praise you, which is a big part of motivation.


Cluttered Workout Spaces
When your workout space is messy, it is very easy to be thrown off your game. You will simply have problems focusing during the workout. Just think about how you can get out of the right state of mind when you step on a child's toy.
A large part of working out is preparing before the workout. You want to get ready for the routine so declutter the workout area as much as you can. Also, make sure that you have all the equipment you need on hand and that your supply of liquids is on hand.


Ignoring Personal Fitness Level
Most online workouts are designed with an intermediate participant in mind. However, this does not mean you can blindly use them if you are a beginner or a more advanced practitioner. Also, there is nothing wrong with taking this slower and not doing as much when you are a beginner.
Usually, people end up going way too hard as they ignore their personal fitness level. If you know you could make such a mistake, the best thing you can do is to participate in online programs with live trainers. Before the session starts, talk about modifications. When classes are pre-recorded, choose one that is appropriate based on your personal fitness level.


Ignoring Form
This is one of the worst mistakes you could make when you work out regardless of the type of workout you follow. Form is by far the most important of all the things you have to consider. A huge difference between in-person sessions and online workouts is that there is no expert that can watch your form.
The big problem is that when you ignore form, you instantly reduce the gains that you can get. At the same time, it is much more likely that you will end up with an injury. When you use online workouts, try to use mirrors so you can see yourself. Alternatively, you can consider recording yourself so you can see how you did and make the needed changes during the next session.