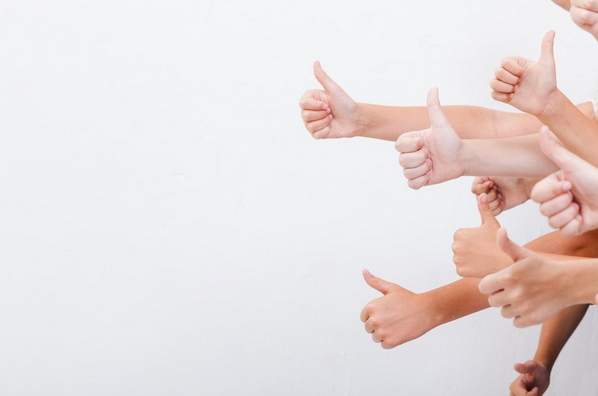 People with mental health problems generally want to see their friends less. Friendship can play a key role in helping someone live with or recover from a mental health problem. Many people who manage to keep their friendship going feel that it's stronger as a result. Nitesh Chawla, a professor of computer science and engineering at the University of Notre Dame, has a theory that social support—whether it comes from friends, family members or a spouse—is strongly associated with better mental and physical health.
Here's how
.
Benefits of Friendships
* An active social life can lower stress levels; simply talking with a friend about a bad day or an issue that is disrupting you will help reduce what might be stressing you.
* Help you reach your desired goal- for instance, if your goal is losing weight, an encouragement from a friend will certainly boost your willpower to keep going on.
* Helps to improve mood- spending time with people with a positive vibe automatically makes one happy and helps boost cardiovascular health.
* Encourages positive health behaviours and discourage damaging ones - Having an active social life can bolster your immune system and help reduce isolation, a major contributing factor to depression.
* Support you as you age – When you become older, friends help one get through an empty nest, retirement and even death of a loved one. This will help you avoid isolation, which might lead to depression and hardship.
* Support you through tough times- If you have an illness, a good friend will help your recovery faster. When you lose a job or worse, a loved one; friends help one go through them and come out stronger the other side.
Impact of ill mental health on friendships
Social isolation
is linked to higher rates of chronic diseases and mental health conditions. Many who have little or no social life have more family members than friends in their social circle. This means they have fewer intimate relationships, so they find it difficult to manage social situations. They are always afraid of rejection, so they avoid any social contact as a result of self-stigma.
Supporting friends with ill mental health
* Reviving a dormant social life may be best and most easily done by finding partners for enjoyable activities like exercising, volunteering, or sharing a meal.
* Real face-to-face time with people is fun and certainly beneficial to one's mental well-being. Just being there and listening will be much appreciated. Many will appreciate friends who call, come around and invite them out.
* Practical help can be beneficial too. People battling mental health find it challenging to watch even the most menial tasks. Good friends will help manage basic household tasks like cleaning and cooking.
Conclusion
Striking up conversations with colleagues at work or even engaging strangers in a bit of interactions can make your overall well-being improve drastically. If you have a mental health problem and are afraid to tell your friends, you don't have to tell everyone. Reflect on your friendships and talk to someone you believe you can talk to. Simply leaving it out in the open will help you deal with changes in the friendship and find ways in which you can both move forward in improving your mental well-being.