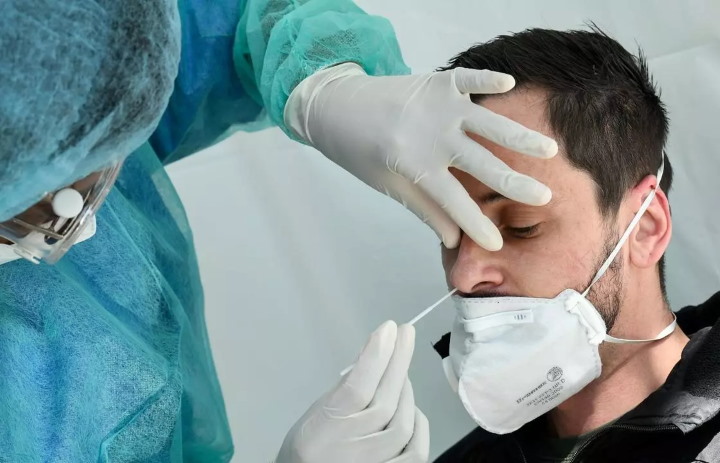 Wearing a face mask is one of several measures that you can take to slow the spread of SARS-CoV-2, the virus that causes COVID-19. Research seems to suggest that coronavirus spreads primarily through respiratory droplets and so wearing a mask can provide some protection by preventing transmission from both symptomatic and asymptomatic individuals.
Although wearing a mask has been commonplace in medical environments, in the catering sector, and within industrial settings for some time, face masks are now encouraged for use in most public places. However, choosing the right type of face mask can be overwhelming. There is so much choice out there it can be hard to decide which face mask is right for you.
So, let us discuss 3 of the most commonly used varieties of face masks, so that you can work out how best to protect yourself and your loved ones from COVID-19.
Surgical Masks
Surgical face masks are one of the most widely used forms of personal protective equipment. This particular variety of PPE is designed to fit loosely over the nose and mouth. They are made from thin, disposable material. Although these masks offer protection from large cough or sneeze droplets, some smaller droplets can still pose a problem.
Surgical masks should not be shared, and for additional precaution, a face shield or visor can also be worn. Versions of these masks have been worn by medical professionals working in hospitals since the 1800s. Ideally, surgical masks must be changed between dealing with different patients and disposed of after use to prevent potential self-contamination.
Respirators
Respirator masks provide critical protection for frontline health care and medical workers. Some of the seal-tested respirator masks out there include the N95 as well as other FFP2/3 forms. Supplies of these masks have been limited throughout the pandemic, but you can still find an N95 mask for sale online from some PPE suppliers. Again, N95 masks should not be shared or reused.
Put simply, respirators contain tangled fibres that can filter pathogens in the air. They are also designed to fit very close to the face and so the edges of the mask form a seal around the mouth and nose. Respirators have been rigorously tested for fluid resistance, filtration efficiency and biocompatibility and offer a high level of protection from coronavirus.

Cloth Face Coverings
Face masks made from cloth are a more rudimentary version of a surgical face covering. Governments and medical professionals have advocated the use of cloth face coverings throughout the pandemic as an adequate form of protection from COVID-19 while out in public. This makes cloth face coverings a popular choice for grocery shopping, working in an office, and any other environment where you might come into contact with people from outside your household.
Cloth face coverings can be purchased cheaply or made at home using fabrics and clothing such as scarves, bandanas, and t-shirts. Tightly woven cotton fabrics are thought to work best. Accordingly, research into the properties of fibres including cotton, silk, chiffon, flannel, and various synthetics suggests that combining fabrics can boost protection.
Ultimately, whether you work in a high-risk environment and need protection when in contact with vulnerable people, or if you just want to reduce your chances of contracting coronavirus when going about your daily life, wearing a mask is a fantastic way to slow the spread.
Above all, by wearing a mask when in public, you can significantly reduce your chance of falling ill or passing on the virus to others. With masks expected to stay around for some time until an unprecedented global vaccination program can turn things around, it is vital that we all take additional steps to stop coronavirus in its tracks.