Emergencies are unexpected, and they may come anytime, anywhere and in the form of anything. Dental emergencies are no exception. Sometimes, you may need immediate professional service, while your patience and a few deep breathing may help you other times.
Many emergency dentist Port Melbourne understands your urgent dental care needs and offers same-day or immediate appointment depending upon your conditions. If you feel it's an emergency case, it is better to know when you should call an emergency dental care practice. You can determine what you exactly need at that moment by noticing the severity of your problem and the symptoms.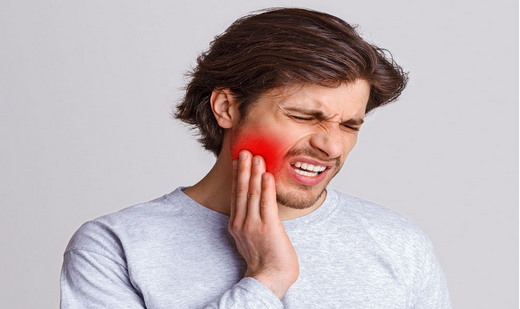 What Counts As A Dental Emergency?
It is intelligent to educate yourself about dental emergencies because some injuries or oral issues can develop into serious problems if not treated immediately by your professional dental care specialist. Immediate action is necessary to solve discomfort, severe pain, trauma to the mouth that may cause fracture or dislodge teeth.
Some oral problems that require immediate attention include:
Sudden excruciating tooth pain

Pus or blood discharge in or around the mouth

Traumatic injury to the mouth
Mouth and gum infection

Mouth discolouration

Broken or cracked tooth exposing tissue in the gum or teeth.
Some dental procedures, like lost fillings, broken dental appliances, or chipped veneers, may cause extreme pain and inconvenience, but they don't constitute emergency dentistry.
Some Dental Emergency Dental Issues and Quick Remedies
If some dental emergency occurs, you must know some DIY techniques and apply them. The time before you book an appointment and visit the clinic is very crucial. You must know what to do to keep the condition a bit under control and make yourself able to see emergency dental care.
Below is a list that will give you knowledge about dental emergencies, things to do before contacting your oral dental professional.
Broken or Cracked Tooth

– If you have a cracked or broken tooth, you must rinse your mouth with warm water and control the swelling by applying a cold compress.
Gum bleeding and Pain

: Severe pain and excessive bleeding in the gum may indicate periodontal issues. You require professional diagnosis and treatment to keep your teeth, gum, surrounding tissues and bones healthy.
Knocked-Out Tooth

- In the case of a knocked-out tooth, you must try to place the tooth back to your socket without touching its root. You can only touch the crown to avoid any infection. If you can't place the tooth back in its socket, you can try to put it between your gum or cheek. If that also is not possible, then place it in a container with milk. You must apply a wet and cold compress to control bleeding.
Toothache or Jaw Pain

: If you experience severe tooth or jaw pain with fever, swelling, difficulty in bite or swallowing, it indicates tooth or gum infection. Your gum or may have developed an abscess in or around them. You must consult with your dentist. He will confirm whether you require root canal therapy, drainage, or antibiotics.
Soft Tissue Injury

- Severe cuts or bites in your tongue or lip may cause soft tissue injury. You must immediately clean the area with water and apply a cold compress to control bleeding. Book an appointment as soon as possible. It may require stitches.
Final Thought
Usually, dental emergencies are treated instantly. Hopefully, you never have to experience the pain, inconvenience, and discomfort of dental emergencies. If it happens sometimes or the other, you can recover your oral health with proper information and preparation.