Dentistry in Australia is a combination of both business and health care. In Australia, the majority of dentists are in private general practices. Here, you will find a very few percentages of general dentists or dental hygienists are employed. The majority of a dentist are self-employed and independent practitioners.
They have their dental clinics in various suburbs, like dental clinic Sunshine, where they lead their dental team following Australian treatment standards. However, there is huge competition among the dental practices because the industry is flooded with qualified and experienced dentists, and everyone claims their service to be the best. General dentists and oral hygienists are responsible for your oral concerns and preventive measures.
The main power and success of the practice depend on patients and their perception of the specific dental practice, clinic, and dental team. Apart from the essence of private practices, many things make dentistry different from other outpatient health care options. Let us discuss them in the Australian clinical context.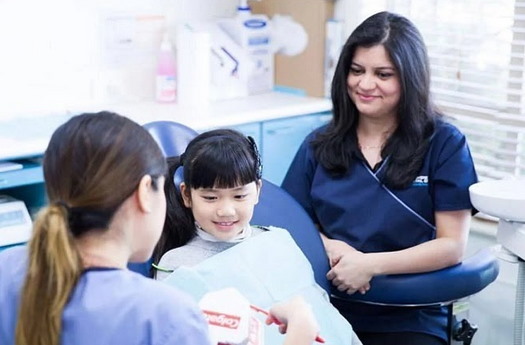 How do dentists and patients operate in a typical Australian context?
Apart from private practice, many other things make the dental profession different from other health care services in Australia. For example, a dental practice is all about providing tangible treatment to patients. Here, patients leave their dental practices fully aware of the treatment procedures done in their mouths.
In some cases, they have to re-attend the treatment process for further physical interventions. This is entirely different from other health care practices where you visit a doctor to get treatment for your illness. Instead, the doctor gives a solution to your specific health issue through a routine examination, health advice, or drug prescriptions.
The majority of people throughout Australia pay for their oral care treatments. However, sometimes, a few private health insurance companies partially cover the cost of dental treatments. Responsible adults in Melbourne are concerned about their oral health. They visit their private general dentist for a routine dental check-up at least once a year on average, unlike other medical treatments.
People living outside the capital cities visit their dentist less frequently than those living in the capital. However, people like to revisit the same private dentist on a long-term basis.
Final Thought
All patients value friendly and caring doctors irrespective of health care practices. Generally, people like and refer those doctors or dentists with whom they can connect themselves. They must be supportive and know how to develop confidence in their patient against diseases.
Especially, in dentistry patients like to revisit those dentists for the long-term, who respect them and patiently listen to their dental caries without blaming them for their current dental health status. In preventive dentistry, people will support those dental care practices that treat and respect them as a person.
Additionally, they value dental professionals who discuss and educate them about existing treatment options.Finally, your dentist should motivate you in maintaining healthy oral health.