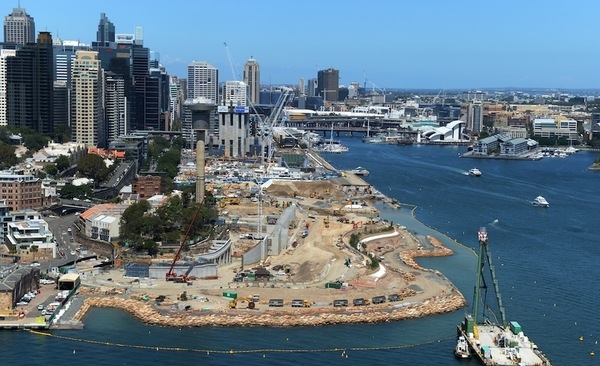 The construction industry continues to shift for Australian contractors…but good news is on the way. Not only are recession conditions finally lifting enough from average consumers to see a rise in smaller projects, but the construction industry as a whole has evolved into a smarter, more streamlined market. Here are the most positive construction trends for 2015 and beyond, and how they will lead to more activity and more promising profits.
Value Continues to Rise
Construction work values increased drastically in the early 2010s, rising by around 15 percent in 2012 alone, with seasonally adjusted estimates rising by 24 percent in the same time frame. Now, these values are expected to see some declines and stabilization in the latter half of the 2010s, but the aftereffects of this value jump continue even through 2015, making contracts more profitable and allowing for broader project strategies among construction firms everywhere. This also helps to counter the rising prices of some resources, such as steel, which can increase costs over time.
Flexibility Yields New Benefits
In the coming years, the most flexible construction companies are likely to do the best. Construction activity is shifting both through the states (New South Wales is growing, Queensland is contracting, etc.) and through industry sectors. The firms that can practice flexibility and tackle many different types of projects in many different areas will do the best. Why is this good news on the whole? Because flexibility offers permanent benefits as well: A flexible construction firm will have better-trained workers and will be able to adapt to future changes more quickly, creating robust business models.
Residential Building Is On the Rise
While some types of commercial construction, particularly mining-related operations are on the decline, residential building and related projects are on the rise. This is great news, because rising consumer demand benefits the economy as a whole, and tends to create many smaller projects over a broad area, growing the construction industry in an organic way. A similar trend will grow detached housing and housing additions, which require similar skills.
Green Building Increases in Popularity
Green building refers to building to meet new environmental standards, building to save energy, or making changes to buildings so that they become more sustainable. There are plenty of advantages in this sector simply from increased political and regulatory focus, which tends to offer subsidies, tax credits and other types of encouragement. But as green building trends grow more widespread they also offer plenty of additional work opportunities for construction companies with the right kind of experience.
Construction Induction Remains Simplified
Training and authentication for white cards remains simple thanks to early 2010s regulation which remains relatively unchanged. This makes the requirements for hiring new construction workers clear, while also ensuring that training proceeds as quickly and effectively as possible. White card course registration and other types of booking are available through portals like Training Course Experts.
Civil Construction Stabilizes
Civil construction has been at a high point for the past few years as many massive projects have giving civil construction firms plenty to do. The years are probably behind us, and civil construction is expected to stabilize as the 2010s continue, but this is far better than volatility – civil projects will continue and some year-on-year growth is still expected. Road construction, for example should see healthy grow rates in the years to come. This long-term stability is ultimately healthier than a few years of heady activity.