Whether you're buying a new house or renovating one, it's a good idea to assess your furniture options. Not only do your interior furniture choices matter, but so do the exterior lounges, chairs and dining tables you choose. The best outdoor furniture in Melbourne should invite you to relax and unwind with a good book or entertain family and friends, adding to your overall space and lifestyle. Buying outdoor furniture involves similar steps to buying indoor furniture; however there are some additional factors to consider. Read on for a guide on what to consider when buying outdoor furniture.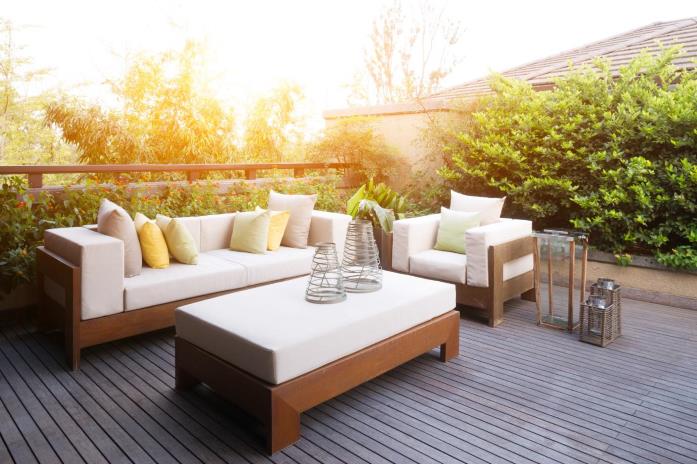 Measure Your Space
Before visiting outdoor furniture stores, it's important to consider how much space you have to fill with furniture. For this reason, taking measurements of the area is essential. You also need to consider how the furniture is shaped and what the width and height of it is. It's vital to leave enough space around your furniture in order to walk past it comfortably. Apply the same factor when considering the traffic flow, and also ensure your outdoor furniture in Melbourne isn't blocking any doors, windows or walking pathways. If your space is small, it's best to think of alternative options. For example, a bar table may work better than a regular dining table.

Determine Your Furniture Placement
When buying outdoor furniture, it's essential to determine where you're planning to place your furniture. Assess whether it will be protected by shade where it will be placed. You'll also need to consider the surface you're placing it on. For example, will it rest on soft ground, grass or a wooden deck? This will help you choose materials that are a good match for the surrounding environment. After all, unpredictable weather conditions can cause outdoor furniture to rust and tarnish if the wrong choice is made. Hot and dry conditions can make some wood splinter and crack, while strong winds can send aluminium furniture flying. It's therefore important to consider your outdoor furniture placement when buying new lounges, chairs, tables and other pieces.

Pay Attention to Comfort and Quality
When purchasing outdoor furniture in Melbourne, you have to ensure the furniture you choose is comfortable. Without a high level of comfort, your lounges and chairs may end up going unused. You also need to make sure your outdoor furniture is made from a quality fabric that's mildew resistant and fade resistant. It's additionally important to consider the amount of maintenance a material needs. Some outdoor materials such as aluminium, teak or resin don't need too much care, making them ideal for outdoor areas.

Ensure Storage Space
When buying from outdoor furniture stores, assess whether the furniture can be used as effective storage for your belongings. For example, a lounge may have storage bays underneath its seating. This is very useful for small properties, providing the perfect place to store outdoor equipment like seat protector covers and gardening utensils. Another option to maximise your exterior space is to purchase outdoor furniture that folds flat for storage.