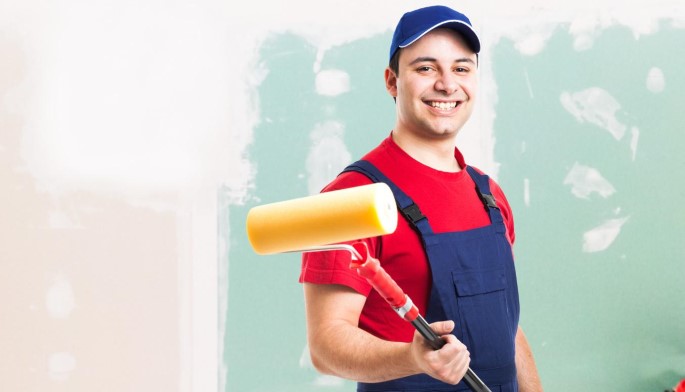 Whether you're planning to hire home painters in Melbourne or do most or all of the work yourself, there are some things you'll want to take care of before you get started. Being as prepared as possible can save you time, money and unexpected headaches. To help you out, here are five smart ways to prepare for painting your home.

Know What You Want to Accomplish
As mentioned above, some homeowners prefer to tackle all painting duties themselves. However, others prefer to hire house painters in Melbourne to handle the more challenging work, such as painting ceilings. No matter what you have in mind, make your planned painting project more productive by considering the following details beforehand:
* Which rooms will be painted?

* Do you want exterior surfaces painted as well?

* What colour schemes do you have in mind?

* How will your painting project affect other aspects of your home's decor and design?
Establish Your Budget
Once you have a better idea of what you want to accomplish, shift your attention to how much you can realistically afford to spend. Understand that if you're planning to completethe entire project yourself, you'll need to purchase a lot of supplies. If you do opt for professional painters, most companies offer free quotes. This way, you can compare all costs involved and ensure you won't be overspending.
Take Care of Surface Imperfections
Any type of painting work can quickly become more time-consuming if you need to keep stopping to fix small holes, damaged sections of plaster and other issues. Avoid potential delays by doing some basic surface repairs first. Start with an initial inspection of the areas where paint will be applied. After you know what needs attention, get the supplies you'll need to make minor repairs. Surface prep work usually involves:
* Removing cracked or flaking paint

* Replacing loose patches of old plaster

* Removing nails for paintings and other wall décor

* Using lining paper to cover areas with an abundance of fine cracks

* Placing flexible sealant around windows and doors to fill gaps
Clean Your Walls
A basic mixture of soap and water and a sponge can be used to lightly clean walls that will be painted in your home. If exterior walls are being painted, a garden hose can be used to get rid of minor surface dirt. If there's wallpaper on the surfaces that will be painted, it needs to be removed. Be sure to clean the surface below where the wallpaper was located.

Protect Furniture and Floors
If you're hiring house painters in Melbourne, don't automatically assume that everything in the work area will be perfectly protected from accidental paint spillage. To protect the work areas located inside and outside of your home, remember to:
* Cover carpeting, hardwood, tile, marble or linoleum floors

* Move furniture that's easily transportable to other rooms

* Take down removable items from all walls

* Cover bushes, small trees and other landscaping elements near outside work areas