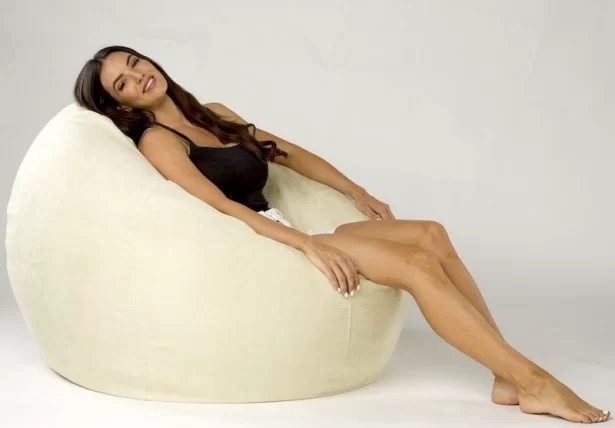 Bean bag chairs continue to rise in popularity and many people are now replacing their sofas with bean bags. A giant bean bag comes in a range of colours and styles, and it can be used for all kinds of purposes. It has evolved into a classy piece of furniture which many homeowners use as their centrepiece.
1) Keep the Dog Happy
You can
use canvas bean bags
to create a little home for your pet. Instead of having them on the sofa, invest in a bean bag, and let them relax in their own private oasis. Keeping the dog off the sofa also gives you more space and stops their fur from going all over the couch. Bean bags are ideal for your pet, and they are easy to keep clean.
2) Reading Area
When reading a book, you need a good area to relax and fully enjoy the novel. If you do not have a relaxing space, you will find it difficult to focus. A bean bag can fit into almost any setting, making them perfect for a quiet reading corner. Instead of going for an uncomfortable table and chair, use a bean bag.
3) Movie Night
Everyone loves a good movie night, whether it be for a couple enjoying a scary classic or the family eating popcorn and singing along to a Disney masterpiece. Most of the time we all snuggle up on the couch without ever getting comfy. Why not take your movie night to another level and add some super chilled out bean bags? You can easily binge on a Netflix series or film when spread out on a bean bag.
4) Extra Bed
Giant bean bags are so big they can be used as an extra bed. If you have friends or family over and there is a shortage of sleeping areas, take out the bean bag and give someone a good night's sleep. Aside from being a great place to read and perfect place to chill and watch the TV, a bean bag can also double as a bed.
A large bean bag can be used for all kinds of purposes, they are incredibly versatile and great to have around the house. Besides the points mentioned above, bean bags can come in handy for all types of occasions. They are used as gaming chairs, and they can be brought outside on a warm summer's day. They offer elegance and convenience at a great price.