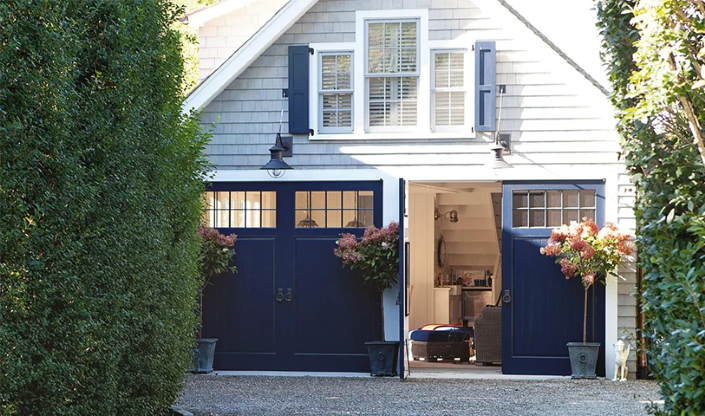 The garage is one of those places towards which a person is least interested in spending time there. Though it might be a place where a person goes there minimum but it should not be ignored at all. If not properly organized, the garage can be a bit messy as well as untidy. Moreover, if the proper concentration is not given to it then the place might become disorganized as well. Due to this reason, many people opt for garage shelving which saves them lots of space and makes their things organized. Besides saving space and organizing things it carries more benefits than you think. If you were searching the internet for its benefits then you have landed on the right page. This article will guide you through the benefits of open shelving in the garage.
Garage shelving makes garage look more spacious
One of the most obvious and clear benefits of garage shelving is that it makes the garage look more organized and clean. It also makes the uses of tinniest spaces that were ignored in the starting. Many people don't know and understand that garage is not only a place to park a car but is also a place where a person can store his outdoor equipment. Due to this reason, it is important that a person keeps everything organized and makes things look cleaner. It won't only make the mess look less but would also help you to find the required thing in no time.

Expensive things are protected
When in the garage, there are numerous things that are way too expensive which are supposed to be dealt with care. If one is lacking garage shelving then the risk of them being destroyed or wear out is more. None wants their precious and expensive things to be accidentally broken. There are many power tools along with various garden equipment which is also kept along with cars in the garage. There are many flammable and dangerous equipment that shall be kept away from kids to minimize any chances of mishap. Garage shelving makes sure that those things remain protected and are not accidentally broken or damaged.

Easy access via garage shelving
As discussed earlier, one of the key reasons for the installation of garage shelving is due to better organization. If discussed further, it also proves one more benefit which many few people ponder about. If the things are kept somewhere randomly without any proper markings and organization, they always get lost. When an individual instead of garage shelves, it makes sure that everything is in the proper manner where the things were supposed to be. Due to this reason, one can always find things much faster and quicker as compared to things being jumbled up and randomly misplaced. Garage shelving also makes sure that the garage is less messy and is evenly organized. Due to it, one can always place other outdoor equipment with ease without any Hassel. The best part is that it can be installed easily and its installation doesn't even cost too much.