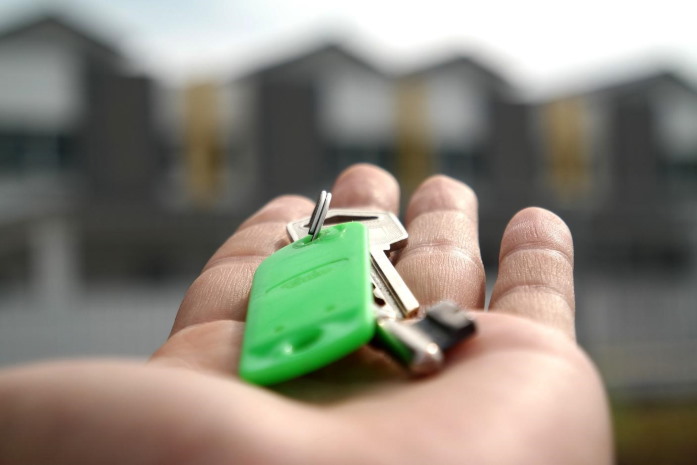 The home security systems world market is growing very fast and there are many reasons for this amazing development. Based on present trends, the expectations for this branch of industry are that between 2019 and 2025, it will reach over $70 billion owing. As people are becoming more security-conscious, DIY home security systems with no monthly fee https://securinghome.com/best-diy-home-security-systems-no-monthly-fee/ are slowly becoming a favorite solution for all generations. Furthermore, numerous qualitative analyses are showing that DIY systems have a lot of space for further technological development thanks to Smart Technology, such as the Internet of Things (IoT), which should become part of DIY smart security systems any day now.
Although these systems are not new to the buyers there are still many misconceptions, related to their basic functioning. DIY doesn't mean that system necessarily has to be self-monitored. Generally, the main difference starts from the moment system receives information about some irregularity. The monitored DIY security system will take the same step as any traditional, professionally monitored system. It will send the information to the company in charge of surveillance and based on the assessment, made by the professionals on duty, the first responders or other authorities will be alarmed. The users will be informed about the situation but their involvement or presence is not necessary nor requested.
On the other hand, in the same situation, the self-monitored system demands homeowners' or renters' assessment of the situation, and further action such as calling the police or firefighters is their responsibility. Self-monitored systems depend on the user's commitment to watch over the system as well maintaining its normal functioning. No matter how simple or complex, every security alarm system needs to be regularly checked.
Personal involvement during emergencies can often be a good thing, as in some cases the alarms can be falsely triggered. With monitored systems, surveillance companies are obligated to react, even when alarms are triggered by animals, for example, which can cause unexpected expenses. With self-monitored systems, these and similar situations can be easily prevented.
The major influence on the DIY security systems market's high growth is cost optimization. Producers are constantly offering new solutions, products with integrated alarm triggers, and similar smart features, which makes systems even more efficient in case of a break-in and certainly budget friendlier. Depending on the choice and preferences, customers can create an extremely affordable DIY system. Although financially tempting, potential buyers are still often skeptical toward these systems due to a need for technical and other skills, in order to put it in use. Some companies already hired trained professionals to help buyers overcome the problems with installation, integration, and programming. Affordable, well-composed, properly installed, and regularly maintained system will provide remote self-monitoring and full control over the property at all times. For many people, who feel the need to have a security system, this is a very attractive opportunity.
The high cost of maintenance and professional monitoring was the main reason for many customers to be careful with their investments in the security equipment. However, as more and more people are becoming aware of the financial advantages of the DIY self-monitored systems the market grows is rising significantly. However, some potential users are still skeptical because the prices of the equipment as well as other costs are still too high, especially in insecure times. Hardware and consultations regarding the installation and programming, maintenance charges, monitoring subscription fees, and necessary customization and upgrading can sometimes reach hight figures. Although aware of the obvious benefits of the DIY security systems, it's not a surprise that many potential buyers are postponing their purchase and decide to wait a better moment to invest in it.
Unfortunately, crime statistics and news about frequent burglaries, break-ins, and thefts are a constant reminder that purchasing an alarm system is the best thing one can do to protect property and also, more importantly, life as well.

While security systems with DIY installing options are in its rise the professional solutions are facing enormous pricing pressure. Self-install systems installation costs are low or nonexisting and the process is usually very simple. Equipment is, for most models, already pre-configured and prepared for installation and use and requires basic tools and knowledge of technology. Meanwhile, especially younger users are already well-informed and prepared thanks to many video tutorials and blog reviews.
Most self-monitored systems can be controlled through a smartphone application, which means that the monthly fee for professional monitoring doesn't exist. DIY systems can come with professional monitoring contract option too, but in this case the prices are much lower, compared to the monthly fee for the traditional monitoring systems. The option to pay-as-you-go for this service makes these systems even more affordable and therefore more attractive as a solution.
Although DIY security equipment comes with many benefits it's still relatively new technology. This means that issues with software or connection, for example, can ruin the overall user experience. Customer support is available only online and this could be a significant problem for many users, especially elderly ones. However, new models with better features and performances are reaching the market daily, so these and similar problems will become a part of history very soon.
It's safe to say that the DIY security systems are here to stay and work on their development will probably progress even more in the future. This industry is working not only on new, more user-friendly equipment but also on marketing and consumers' education.

The huge benefit of this system is that it can be used for rental homes and moved easily from one place to another. Also, it's upgradeable with new, technologically more advanced components that allow users to be up-to-date with their security equipment. When DIY security systems adopt Smart Technology it will most certainly give this industry a new boost and more opportunities for growth and development.