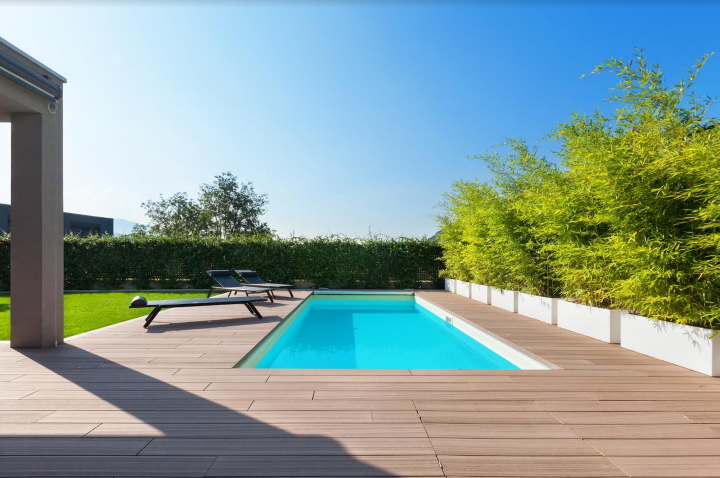 Looking for a fun way to spend some refreshing time while exercising for the day? Luckily with a lap pool, itis now easier than ever to work out in your own home. A lap pool allows you to complete your workout in a comfortable and convenient way without compromising your privacy. Whether you are a newbie or have been swimming for your whole life, building a lap pool in your backyard can be the right choice for almost any lifestyle.
With block sizes becoming smaller and smaller in Australia, lap pools are a popular choice.Lap pools have a rectangular shape, which is the most appropriate shape for narrow or shallow residential lots. These pools are primarily built to serve health and fitness benefits, making them a great deal to elevate your lifestyle.
Interested in installing lap pools in Melbourne? Here are a few things you should consider before installing a lap pool in your backyard:
When it comes to the size of a typical lap pool, the answer could vary. However, standard-sized lap pools are 13 to 15 metres long and could be stretched out to 28 metres length. The width is similar to an average swimming lane or two. The key thingyou need to understand here is that regardless of the exact measurements, lap pools arealways long and narrow.
The depth of your pool is yet another important aspect which can be altered depending on your needs. However, the depth of a standard lap pool is 1.5 metres, enough to safely jump in without worrying about hitting the bottom. By sticking with the norm depth, you can ensure that your pool is also suitable for other activities like water aerobics.
Lap pools are very versatile and can have a multitude of features that will make them convenient. You can add lights to make them look brighter in the night. It will not only add an aesthetic value to your pool but will also make it safe during the night. You can go with a heating system to ensure that the pool can be used regardless of the season or weather. In short, there are endless add-ons for your lap pool to opt from.
Cost of building a lap pool
Since lap pools vary substantially in terms of size, materials and designs, lap pool prices also differ accordingly. Usually, a typical lap pool is priced similar to a full-sized pool. You may wonder that a lap pool should cost less due to its smaller size, but installing a lap pool consumes a very similar amount of work and time that a full-size pool consumes.
All in all, installing a lap pool in your backyard is a great investment that comes with many perks.
Planning to install fibreglass, lap, or inground swimming pools in Melbourne, Australia? Find help here.

Summary: Over the last few years,lap pools have become very popular in Australia. For pool owners who don't want a large pool, laps pools are an ideal choice. Read our blog to learn more about them.