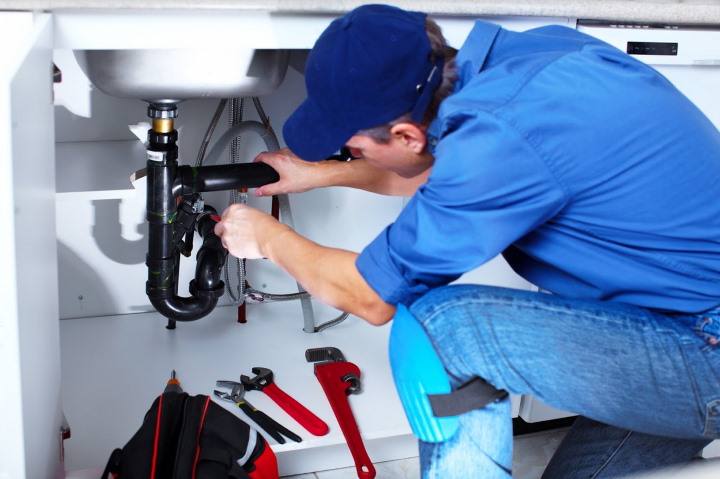 When there is a need to call a plumber, there are several factors to consider to ensure that you are getting the ideal professional for the job. Whether you are facing a burst pipe, a toilet that will not flush, or a leaking sink, you need to know what to look for when you hire a plumber.
For every homeowner, many things can go wrong with the plumbing, such as:
* Frozen pipes during the winter
* Clogged toilet
* Leaking or broken pipes
* Blockage in the sewer line
* Poor water pressure
Depending on the seriousness of the plumbing issues you face, attempting to carry out the repairs might worsen the situation. With this in mind, finding the right plumber for the job is essential. Today, there are several reputable plumbing providers that are worth checking out including
Easy Solutions Plumber Mosman
if your home requires superior plumbing services.
Let us check out important things to consider when hiring a plumber.
1. Licensed, Bonded, And Insured


A reputable plumber must be licensed, bonded, and insured. When safety is a priority, you do not want to take any risks with a sub-par job on your plumbing system. Make it a priority to check that the plumber you plan to hire is licensed, by checking the license number on their website, business cards, or commercial vehicles, before hiring them for the job.
The plumbing provider must also have a bond. When you hire a bonded plumber, it means that you have protection against unfinished jobs, property damage or if the plumber was unable to comply with the state regulations. If you file a claim against the company, the bond will cover it.
The plumbing company must also have liability and workers compensation insurance for its workers to protect against accidents. You do not want to end up in a legal conflict if the company you employed did not have these provisions in place and somebody gets hurt on your property. With this in mind, any plumber you hire must have a certain amount of liability insurance.
2. Experience


If you face a significant plumbing issue, you do not want to work with a plumber who does not have the skills and experience. When a plumbing company does not have the experience, they may not have the right equipment or tools to handle your job.
When looking for the right plumber to get the job done effectively and quickly, make sure that the plumber has adequate experience. The plumber should be knowledgeable about various plumbing issues and how to deal with them, while causing the minimal amount of disturbance to your home.
3. Reputation


The reputation of a plumbing provider is one of the most vital considerations when considering who to hire. The feedback or reviews from previous clients can provide you with a realistic view of how the plumber can competently and reliably handle any plumbing job.
If you are looking for a reliable plumber who can tackle your plumbing issue at home, make sure that you will check out the reviews, testimonials and take notice of any red flags such as poor drainage or
low water pressure
post-visit. When you find any complaints, chances are you might experience the same issue.
If the plumbing provider has a good reputation, you will likely get good service.
4. Perform Repairs And Installations


When looking for exemplary plumbing service, the skills of your chosen contractor should not be limited to repairs, as there are instances where you might need the installation of a new fixture along with a repair. It is vital to ensure that the plumber you will hire can effectively handle both repairs and installations. Working with a professional who can handle both repairs and installations can significantly save time and money.
Before scheduling a consultation, ask the plumbing provider if they are licensed and have the skills to handle both installations and repairs. By choosing a plumber that can handle both, you no longer need to call a second plumber to do any installations if your plumbing situation turns into a significant replacement job.
5. Provides 24/7 Emergency Services


It is a wise move to work with a plumber who offers 24/7 emergency plumbing services. Remember that you never know when a plumbing problem will arise, a pipe might burst in the middle of the night, or a
toilet obstruction
gets out of hand and cause flooding. If you need plumbing services right away and at any time of the day, it is vital to know that your plumber can handle whatever problem you face.
Conclusion
When your plumbing system is starting to develop problems or facing an emergency, especially one that can result in flooding, it is crucial to find a professional who can tackle the job efficiently and promptly.
By being mindful of these considerations to watch out for when hiring a plumber, you can ensure that you choose the suitable professional for the job.