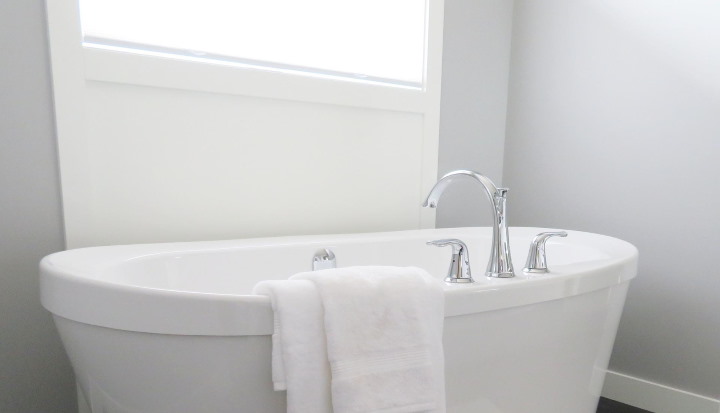 When it comes to variety, the interior design trends of 2021 are no different than the ones of the previous years. This year's décor trends are focused on form and functionality, colors and materials, and personal touches.
A home is a place of refuge, calm and comfort so before you start designing it, think first of your own mood, preferences and personality type. Take the latest trends into account, unfold and inspect them and then utilize them so you create a design that is cozy, peaceful and reflective of your personal style.

A personal touch
For most designers, minimalism is about keeping things simple, clutter-free and adding accent on their favorite architectural features. The palette is typically monochromatic and colors are introduced as a means of accenting the prominent features. The space is usually open-floor, there's lots of light and furniture is streamlined and comfortable.
All of this produces a soothing and inviting atmosphere and timeless aesthetics that provide a fantastic base for expressing your own personal style. Focusing on personality has become a distinctive modern trend these days and giving a personal touch to home interiors has gained enormous significance in creating a home design.
The main idea is to rely on your expression and imagination rather than copying the latest interior design trends. A huge body of information on the internet lets you browse through the options and discover new and inspiring ideas that can resonate with your vision of a perfect home.
Trendy materials
Including nature in our daily lives is an interior design trend that continues into this year as well. With the global pandemic and limited movement, this has become more important than ever and there are many ways you can incorporate natural elements into your life and home – natural elements such as wood, stone, straw, seashells, beach sand, and lots of plants and greenery.
You can achieve a more sophisticated design by combining organic materials with other textures and finishes. For instance, for a stylish but still dynamic effect, incorporate decorative glass into your design. Decorative glass in different colors and textures can be very effective when used in kitchen cabinets, stairs, and even floors.
Marble, ceramics and natural stone are staples of modern design and a classic and timeless statement, particularly in a minimalist interior. Both marble and ceramics are typically seen in kitchen and bathroom designs, where they successfully complement and enhance other elements such as contemporary black kitchen appliances or stylish and sleek free-standing tubs in bathrooms.
As luxurious materials, they can be used very effectively in other rooms due to their versatility. Ceramics, in particular, are quite inexpensive and are available in a large variety of light and dark shades, and can help balance out the overall look of a room. It also adds a touch of elegance and sophistication making the other elements more prominent.
Fusion of form and functionality
In a minimalistic interior, you are free to shift the focus from the space itself onto other details. For instance, you can let the people in the room be the focus or a view from the window – all that can be much more important than the decoration.
Also, whatever you include in your interior should be functional and add value. Don't forget that you still need functional items, but in a minimalist setting, less is indeed more and form is very important. You will need functional and comfortable furniture in your lounging area and tables and chairs in the dining room, but all of these pieces need to be well-balanced both in line, form and color. Plus they must work well together in their primary form. At the end of the day, you will find a layout that is restful and soothing.
The latest trends dictate the use of multi-functional furniture that is made of innovative materials and easily adaptable to any living situation. They allow you to rearrange them and adapt the space to your unique needs while retaining a sense of style. All of these features successfully contribute to our modern, dynamic lifestyle.
Intentional use of light and colors
Minimalist interior design simplifies essential components and nothing is brought in just for effect – the design draws strength from materials and forms rather than decoration. It remains simple and clear but far from boring. This is why the correct use of form, colors, materials, and light in minimalism is so important since you can't add anything else to compensate for any misalignments.
Clever use of colors will help you add dynamics to the interior – the variations will create a unique atmosphere and add warmth and character. The striking black and white contrast is always trendy and with a touch of color boldness, it produces a timeless décor. Grey, for instance, can be both a base and accent colour in any room and it combines perfectly with both light and darker shades. Finally, champagne – the trendiest color option in 2021! It tends to give rooms a warm touch of refinement and tranquillity, and it combines well with bold textures and metallic accessories such as gold and silver.
Designing your home interior is always a great opportunity to create a better living environment, eliminate the things that no longer serve you, and create a place of comfort and refuge from the unpredictable world around us.