As a homeowner, your comfort should be non-negotiable. It's okay to go the extra mile to ensure your house is habitable, and an upgrade allows you to have a home with all your preferences. What's more, there are so many other reasons why you should jump at the idea of giving your house a new look and feel. First, you'll improve the value of your home. Secondly, if you take the minimalist, smart home route, an upgrade might help increase space and reduce your energy bills. That being said, we know upgrades can be very expensive. There are some you need to skip while others can't be ignored. We have put together some upgrades that are worth every extra penny you spend.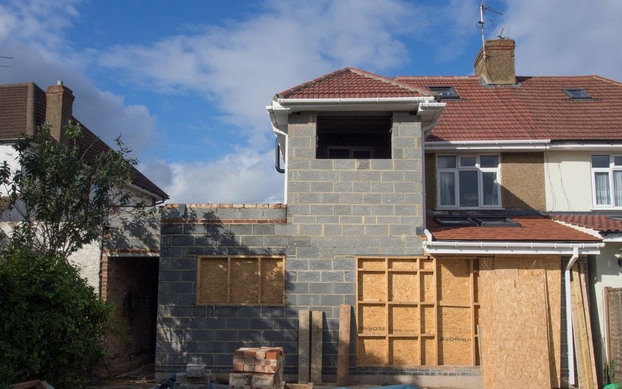 1. Home Extensions
When it comes to home remodeling, one major thing to think about is space. Although this is an extensive construction project that might be costly, expanding the living or usable area comes with many benefits, the primary one being additional space. An additional room in the house is a great way to open up a cramped home.
It is, however, vital to engage a home remodeling company that'll work out all the specifics before commencing your home remodeling project. Another thing to consider when increasing your space is the basement of the house. You can completely redesign or extend the basement, which you can use as a guest room or living area.
Alternatively, if you'd rather buy a new home altogether and have the available funds, you should consider building your home from scratch. In that way, you can make sure you have as much space as you'd like. That said, you'll have to purchase a plot of land first. The good news is that the United States is a vast country with lots of available and affordable land. You'll find available land for sale in Indiana, Texas, Tennessee, Arkansas, and many other states around the U.S.
2. Roofing Projects
As crucial as roofing is to any house, this part of a building is often neglected until there's an obvious roof problem. From roof leakages to discoloration, when a roof goes bad it can spoil the beauty of a house. An old roof sitting on a beautifully renovated or remodeled home isn't a sight to behold. So, go ahead and include roof repairs on your list.
That's being said, it's always better to hire a roofing contractor to assess your needs before hiring a roofer. When looking for a contractor, you should only employ the services of a well-experienced roofing company to ensure the job will be well done. This might require a little research online. For example, if you live in New Jersey, a quick search for "Roofer Brick NJ" will likely bring some viable results in NJ. Another thing to take note of is the cost. If you have multiple jobs that need doing (such as buying and installing a new roof, repairing a roof leak, or fixing the gutter), minimizing cost is essential. So, try to opt for a roofing company that will offer a reasonable price for your roofing project.
3. Kitchen and Bathroom Repairs
Your kitchen and bathroom should be as beautiful and comfortable as possible. This is why you should never leave out the kitchen and bathroom remodeling. Similar to your roofing, kitchen and bathroom work require a more professional touch. You have to think about installing appliances and the plumbing work that goes into it. For this reason, you shouldn't give the job to just any contractor.
Try to hire contractors with many years of experience, a reputation for good customer service, and a quality work ethic. Once again, this requires some online research. For example, if you live in the Houston area, a search for "Houston, TX remodeling companies" will likely deliver some trusted results for a TX property owner to choose from.
Also, remember that there is a lot of work to be done in the kitchen and bathroom. So, try not to pick designs that are too edgy. Go for timeless plans that would still look good even when you're ready to sell the house. For the new kitchen, enlarge your kitchen space by installing more cupboards and cabinets. Ensure you get good countertops with a quality finish. Sometimes, the cost of kitchen cabinets is high. So, you can choose to introduce divided drawers and pull-out pantries instead. Also, be sure to include energy-efficient appliances and gadgets that'll make life a lot easier. Furthermore, buying quality freezers, refrigerators, microwaves, and dishwashers (although expensive) make for durable options in the long term.
Additionally, bathroom remodeling would give the value of your home a good boost, while a lovely granite countertop will go a long way in beautifying your bathroom. It would also help if you also considered changing the flooring of the bathroom. Depending on your preference, luxury tiles or laminate flooring will give a quality finish.
4. New Windows and Doors
Make your house more attractive by upgrading your doors and windows. Customize your windows and doors so the final look of your home would be top-notch. Your new windows should allow good ventilation and sunlight. When remodeling your windows, plantation shutters are a great option. They're also called interior shutters or blinds. They have large louvres, which give the room its stylish look. They are usually very durable, regardless of whether it's vinyl, composite, or wood.
Vinyl shutters have no wood options. They're made with either aluminum or PVC. Composite shutters are made with faux wood and are great at resisting humidity and bad weather. As for wood shutters, they're made with basswood and are lightweight.
Depending on your style, consider also investing in stylish interior and exterior doors. There are so many door types to choose from. You can go for paneled doors, pocket doors, bi-fold doors, or sliding doors.
Upgrading of your home cannot be overemphasized. Whether you're buying a house or thinking of a home renovation or home remodeling project, be rest assured that the remodelling or improvement is an investment that is worth every dollar.
No doubt, the cost of home upgrades can seem scary, but if you take the right approach, you'll likely increase the value of your home. The four above-listed projects are worth the extra expense. That said, be sure to draw up a budget before you begin your home upgrade.