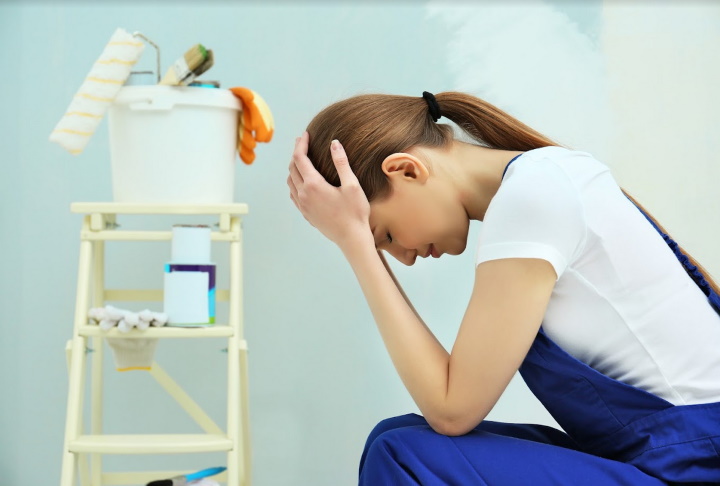 Remodelling a home can be a challenging process, and there are various pitfalls along the route such as selecting the project or choosing the finishing touches. Renovations may include work on the interior of an existing house, the addition of new home amenities, or even the complete reconstruction of an aging structure.
Here's what you need to know about the most common home remodelling mistakes, whether you're a first-time homeowner or a seasoned one with limited experience undertaking home renovation projects:
1. Not Hiring The Right Contractors

The most critical aspect of any home renovation project is selecting the appropriate contractor. If you choose an adequately prepared or skilled contractor to supervise your task, you're efficiently spending your money. If you're within the Sydney area, you can hire
Sydney Custom Home Renovations
and other similar companies to help you with your renovation plans.
To obtain the most outstanding deal on a home renovation project, choose the finest contractor who possesses the necessary abilities or has expertise with comparable projects, which implies they'll have the essential tools and machinery. Additionally, it'd help if you inquire about their contractor and general liability insurance.
Additionally, you can request to see a contractor's portfolio or images of completed jobs during the interview process. Ask about these endeavours and solicit their input. While some contractors would gladly show you examples of their previous work, there's a possibility that you'll walk away empty-handed. It's all about instilling the confidence necessary for them to make an informed choice.

2. Rushing The Renovation Plans
It's always a good idea to live in your house for a while before making any major renovation decisions. If you've recently purchased a home, you may be unaware of space's flow, how it'll function for your family, or what genuinely needs to be corrected.
Even though you had particular renovation plans when you purchased the house, you may have an entirely new perspective on your priorities and which alterations should be accomplished first after a few months.
The sole exception is when critical faults must be addressed immediately. If there are current leaks or mould growth in your
bathroom
, you should renovate it before moving in. If you operate a business from home, you must immediately establish a home office.
3. Doing Everything At Once
It's the most popular type of decorating for new homeowners who start over in a new home. In this case, a single renovation becomes two or more. Then, before you know it, the entire house has descended into chaos. Rather than bringing delight from work well done, this approach frequently results in despair, melancholy, and the sense that the house will never be complete.
Fortunately, this is a fairly straightforward repair. Rather than attempting to perform many renovation projects concurrently, it's prudent to concentrate on just one. Remodelling is, without question, a challenging process. Focusing your attention on a single activity will assist you in maintaining a clean home and a healthy financial situation.
4. Making An Unworkable Budget
Typically, homeowners will choose the least expensive alternative, and when that fails, they'll discover that they overpaid and they'll be left with nothing but unhappy memories. Setting an unrealistic budget will exacerbate the difficulties you'll have during the restoration.
Given that most home renovation tasks entail some financial investment, understanding how much money you have available can enable you to make more informed judgments about your next move. Making a list of all the home improvement items you require for the remodelling project is the most effective method of establishing your
budget
.
Once you've identified the items, you can make an educated prediction about how much money you need to spend on each one. After you've completed your calculations, you'll be able to create a reasonable budget for your home remodelling project.
5. Not Preparing For Obstacles
However, renovations rarely go according to plan. Nobody likes experiencing a project setback in the midst of it, but they do occur. Before you begin renovating, the best action method is to ensure you're prepared for the unexpected.
It can be accomplished by initially increasing your budget and timetable. According to conventional wisdom, you should set aside 10% to 15% of your budget for incidentals or unforeseen expenses. Similarly, when your contractor develops the official project timeline, factor in at least two weeks for unanticipated delays.
Takeaway
Bear in mind that the more knowledge you possess, the less space for error there'll be during your house renovation. Knowing what not to do can save you time and money while also ensuring your task doesn't require redoing in a few months. Before you begin renovating your home, keep the following recommendations in mind. Knowing these mistakes can help prepare for your home renovation plans.