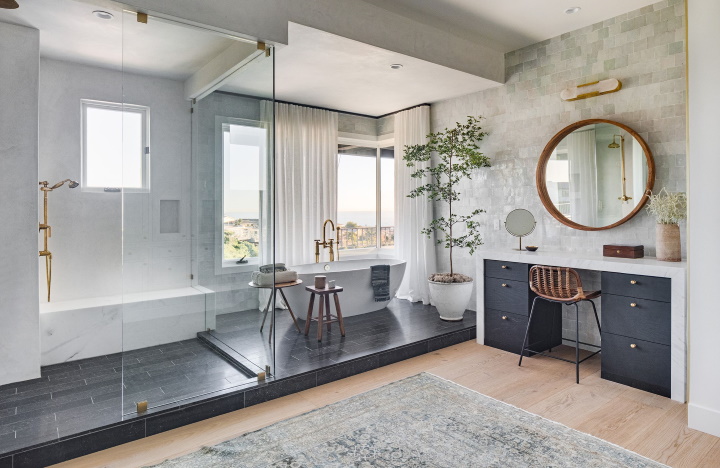 When you move to a new home, the bathroom may not be as you expect. Perhaps, it is fitted with basic builder-grade components that may no longer be working anymore.
If you find yourself in this situation, what would you do? First, the thing that will come to your mind is hiring a Sydney plumber. If you want recommendations, we suggest you check with All Day Plumbing.
With countless plumbing fixture options, it is a hassle to pick the right one. But you need to pick plumbing fixtures comfortably. You can follow this process and get help from a reliable plumber.
Process of Picking Plumbing Bathroom Fixtures
This process helps you to narrow down to pick the right plumbing fixtures. It helps you funnel the options to have a more manageable selection.
Let's get started:
The first step to choosing the right plumbing fixtures is to create a budget. With the right budget, you can easily narrow down the options available by price point.
Depending on what you want, narrow your options by finish - chrome, nickel, brass, black, bronze, antique, satin, and polished.
The other thing worth checking is the style you want. Various styles make you feel overwhelmed. But you need to refine your search by style - modern, industrial, traditional, and more.
Finalize by choosing two options. When done selecting the fixtures you want, ensure everything functions as expected.
If needed, purchase additional valves or other parts for functionality.
Choosing Bathroom Plumbing Fixtures
When choosing bathroom Plumbing fixtures, the thing to look at is whether finishes are timeless. It is something controversial, which makes it a hassle to decide. However, nickel and brass remain the most classic options withstanding the test of time.
You may want to choose the 80's faux brass. But it is not good-looking; therefore, you need something antique or living brass you can find through polished nickel or design history.
Probably, for a modern home, you should think of chrome, stainless or flat black.
For your guest bathroom, you can choose antique brass faucets, shower trim, and towel hooks. The good thing, you can find many polished nickels to pair with the brass.
Your wall mirrors probably need to have nickel frames and light fixtures. Remember that repeating the same finish over and over again makes the space boring - because it looks basic.
Mixing Metals and Fixture Styles
Most homeowners wonder whether it is right to mix fixtures styles and metals.
It would be amazing when you keep water-related plumbing fixtures with the same style and finish - tub downspout, shower head, faucets, overflows, drains, levers, and more. That will help provide you with consistency.
Bring the mirrors, hardware, hooks, towel bars, and lighting when you want to add varieties to your bathroom. These can have different finishes, but the style must provide enough contrast or be complementary to ensure it feels intentional.
Conclusion
Most people are always concerned about the price when choosing bathroom fixtures. Sometimes, it may not be necessary. All Day Plumbing will recommend quality plumbing fixtures for your bathroom.