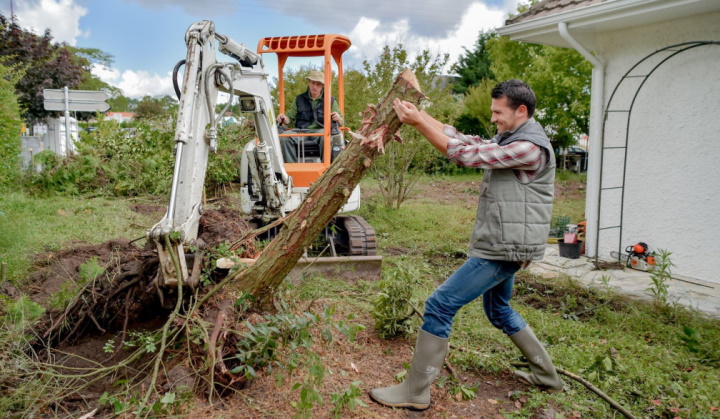 When you are looking at the costs of an arborist to fix tree problems around your home, you might be surprised at how high the prices are. It can cost anywhere from $200 to $1,000. While it seems high, the biggest factor in tree work is the complexity of the work and the skill required.
There are a lot of safety requirements to consider that can make work slow going, as well as specialised equipment that is expensive to own and maintain.
The long-term costs of not taking action can be even more expensive, with the risk of trees falling and causing damage or hurting someone, diseases or pests in trees spreading or stumps attracting white ants that will move on to digest your house frame.


What an arborist does
As a tree doctor, an arborist can check the health of trees and plants and determine what treatment to apply to get a positive result for your property as well as the surrounding neighbourhood. An arborist is able to provide all types of treatments from pest control to tree removal including fire safety management and clearing trees from power lines.


The cost of hiring an arborist
When it comes to the cost of hiring an arborist it's important to have a written quote to know what you are up against.
Hourly or daily rates can be misleading as these prices don't allow for essential fees that will ultimately be added to your bill, such as green waste removal. For this reason, we suggest you compare written quotes from your preferred arborists and ensure that they come complete with public liability insurance, green waste removal and any stump grinding you need as part of the service.


Average cost per service
The prices shown here are the average for individual tree services across Sydney. Your own tree requirements may be more, or even less depending on the complexity involved.


Council permission $50 - $150
In most cases, you will need to get prior permission from your council before making changes to trees, even if they are located on your property. Expect permission fees to fall somewhere between $50 to $150.


Arborists Report $450
In order to give the council the detailed information they need to make a decision on your tree, you'll need to pay for an arborist report which has an average cost of $450. This report details the kind of tree you want removed, its condition and the surrounding land and gardens.


Pruning $423
If a tree needs to be climbed it will increase the risk and difficulty which will make a difference in the price you pay:
* 1 – 10 metres = $200 to $500

* 10 – 20 metres = $300 to $800

* 20 metres + = $500 to $3,000

Tree Lopping $560
Tree lopping services are not only difficult and dangerous work for arborists, but they can also be stressful and unhealthy for trees, so careful analysis needs to be done before undertaking this work. Expect to pay between $350 – $1500

Tree Removal $700
Tree removal can cost between $150 and $4,500 based on how tall and thick your tree is as well as health and location;
* Small- eight metres or smaller: $150.00 to $500.00

* For medium- eight to 23 metres $200.00 and $1,000.00

* Large trees - 23 metres and up: $1,500.00+
Stump Removal
Depending on the project size, stump removal can cost $250 to $800 although most won't go higher than $350 unless it is difficult to get to, seriously diseased or on an incline.
Two companies will tackle the exact same job differently depending on the resources they have available. Getting a few quotes will enable you to compare what each arborist offers and which style of work you prefer.