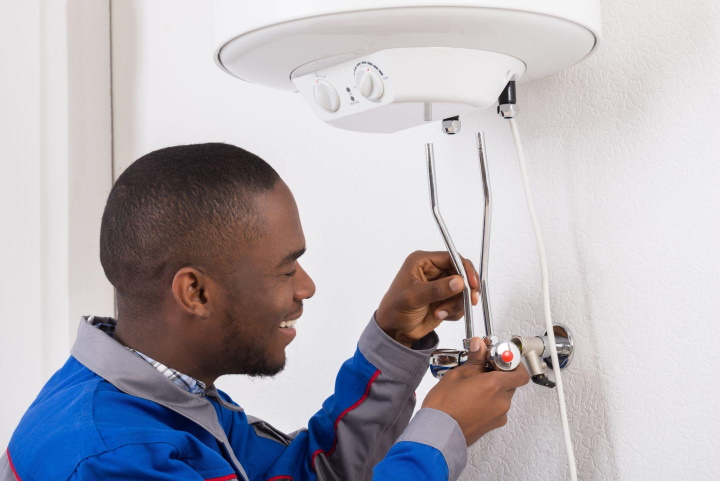 Buying a water heater for your home or business is no small task. There are a wide range of factors to take into consideration that will determine the right system to suit your needs, as well as the overall costs.
When shopping around, just keep in mind that there is more to your heater cost than just the price of the unit itself - installation, energy use costs as well as maintenance and servicing are all part of your ongoing costs to keep your hot water system working at maximum capacity for longer.
Factors affecting cost
Here are some of the items that affect your water heater costs:
Size and Style
The size you need will be based on your household water usage, when you need it, how many people use it as well as how many showers and taps you need connected.
The style of water heater you choose will largely be influenced by what is available in your area:
* Electric

* Gas

* Heat pump

* Solar
Electric hot water systems are the cheapest and also the most popular choice for Australian households at around $200.00 to $1,500.00.
Gas hot water systems are at the medium price point of $800.00 to $2,000.00 and typically require less energy to run (saving costs), however, they usually need replacing more frequently than electric units and are only cost-effective for homes connected to natural gas.
Heat pump hot water systems start to get expensive at $2,500.00 to $4,000.00, however, they offer significant energy savings and drastically reduce your carbon footprint. You can also expect them to last as long as 15 years.
Solar hot water heaters are the most environmentally friendly and cheapest to run, however, they are the most expensive to purchase, $2,000 - $7,000 +, depending on how many solar panels you require.
System Types
All hot water heater styles come in a choice of storage (tanked) and instantaneous (continuous flow) types. There are some big differences here in ongoing costs - e.g while instant hot water is more energy-efficient and is better suited to large families, it can only be run on day rate electricity which may cost a lot over time. On the plus side, they last a lot longer than tank systems and are cheaper to service and maintain.
Running Costs
It's really important to factor in the overall running costs when you make the choice of which type and style of hot water system you need. While running costs are easy to overlook because they are daily increments, over a year it can add up to hundreds of extra dollars that you are spending - or saving when you make the right system choice.
Approximate installation costs
When it comes to installation prices it's important to know that every property, hot water system and installation job is different. Prices are usually charged between $70 and $80 an hour. A simple and straightforward job, where similarities between hot water units are close, takes around two hours with prices as low as $220 to $660.
If you are looking to make any changes to your unit location, size or water heater type, this will take more time and may also require more materials such as new pipes and wiring along with extra labour which could be from $1,500 and $3,000.
To help understand your installation costs, it's best to get written quotes from qualified plumbers in your area. You can also talk with plumbing professionals to find out what type of hot water system works best for you.
Ongoing expenses
There are other costs to consider including ongoing service and maintenance, parts and time to the next replacement.

While getting your hot water heater serviced regularly is an extra expense, it significantly increases the life and efficiency of your unit and can help detect problems before they lead to failure.