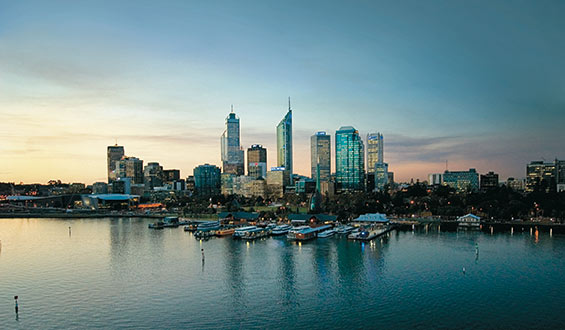 Being a trucker is no easy feat. Long days and a lot of time to yourself are a few of the things that most people know about being a trucker, but there is a lot more to it than that. Whether they are driving a classic 18-wheeler or a hiab truck in Perth, a trucker is sure to be busy each and every day. Here is the day in the life of one.
Wake up
Most truck drivers wake up before the sun rises and only have time to grab some coffee and a quick bite to eat. They will normally inspect their truck before driving it to wherever they are picking up their load for the day.
Picking up the cargo
Trucks that haul freight will have to pick up their shipment in the morning. There are two types of cargo, drop and hook loads, which essentially sees a container, hooked up to the truck, and live loading and unloading loads. The latter, which includes hiab crane trucks, requires cargo to be manually loaded onto and off of the truck. Some trucks used for construction or service won't have to worry about this step.
Driving to the site
Getting around these days is a lot easier thanks to GPS, but truckers in the old days had to rely on old-fashion maps to get from point A to point B. While finding the final destination may be easier, actually driving the truck is still physically exhausting, not to mention mentally draining, and requires a lot of hard work.
Occasionally stops will be made, but these are kept to a minimum since truckers are paid by distance travelled and not by the hour.
Arriving to site
After driving for hours or days, the trucker will arrive to his or her destination. Once there they will coordinate with the receiver to determine where they need to setup.
The trucker will also need to supervise what is going on to ensure nothing goes wrong or is lost. Drivers of a hiab in Perth might also be responsible for operating the crane as well. This means they will need to unload to cargo, which can range from timbers to heavy duty machinery.
Sign off on the delivery
It is not as simple as dropping off some goods and hitting the road again. A signature or even multiple signatures confirming the delivery has been completed must be collected before the trucker can take off.
The next stop
Depending on the type of trucker, there are two destinations they will head to at the end of the day. Drivers completing a local job will likely be able to head home.
Truckers on long haul routes will need to find the nearest truck stop where they will be able to shower and shave. A number of drivers do sleep in their truck which is normally equipped with a sleeping area behind the driver's seat.
Need something hauled?
Hiring a hiab in Perth from Reef Group
can ensure your large delivery arrives at its final destination safe and sound. They have a fleet of experienced truck drivers that have completed countless assignments over the years.