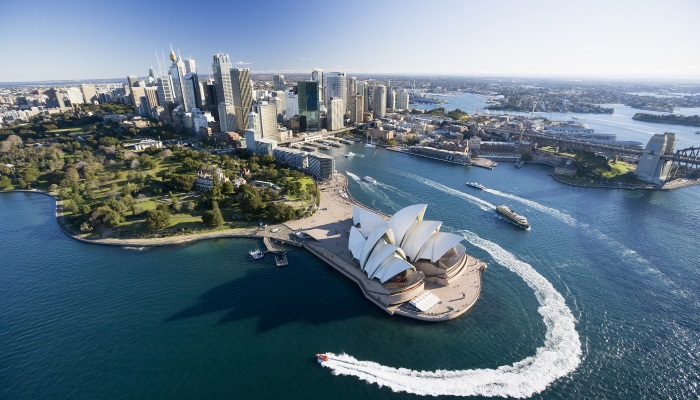 Many people are looking for opportunities around the world. Some of them turn to America while others consider Europe. On the other hand, more and more people think of China as the new land of opportunity. All of us have different reasons why we look for opportunities, and we have different ways to look for them.
If you are looking for opportunities elsewhere, you don't have to go somewhere else. Australia is the new land of opportunity. It is becoming part of a greater global landscape when it comes to business and work opportunities. Moreover, the country also has a brighter future. You may be wondering how Australia has become a land of opportunities. To give you a clue, here is why:
Natural Resources
Australia is rich in natural resources. The country is surrounded by water and has a very long coastal line. Inside, the land is so vast that there are even places, which may have not yet reached by people. It has a lot of mineral resources such as gold, silver, copper, and aluminum, and the prices of these metals are beginning to go higher. In fact, even scrap aluminum price is steadily increasing. What is abundant in Australia will surely become more and more valuable as time goes by because the world needs it.
Land Area
Australia is almost as big as China. If China has been able to provide a lot of opportunities to its big population, there's no reason why Australia cannot. The population in China is the world's largest while Australian population is one of the world's smallest. If many people around the world still find China spacious, they will surely find Australia much more spacious.
Tourism
Tourism business is booming in Australia. This is because of its diverse climate and a sprawling beach resort industry. It has a tropical and a sub-tropical climate in which travelers find it suitable for exploring nature and other exotic creations, which can be seen only in Australia.
Market in General
If you want to conduct business in Australia, you can find a market for many different products. You can invest in it and take advantage of its flourished market. Although the population of Australia is not as big as other developed countries, its per capita income is much higher. What does it mean? It means people have a strong buying power to buy even commodities you may consider one of the most expensive in the world.
Real Estate Development
Australia is already a developed country. On the other hand, it continues to develop even further. The demand for growth is very high. In order for the country to sustain such development, it needs more suppliers. As a result, it attracts more investments, thereby, producing more job opportunities.
Safe Haven for Financial Traders
Prices of oil, currencies, bonds and other financial instruments are volatile. Because of the fear of another global crisis, traders look for real safe haven. They no longer see the US and EU as a safe haven. Instead of buying US Dollars or Euro, traders would prefer to make a long term position for commodities coming from Australia. Therefore, international money is flowing into Australia.
Conclusion
The potential of Australia to become the world's most promising land is very high. Australian dream is not only available for Australian citizens but also for all people around the world. Now is the time to start looking for opportunities there, so you can be assured of a better tomorrow. If you want to think big, think as big as Australia.