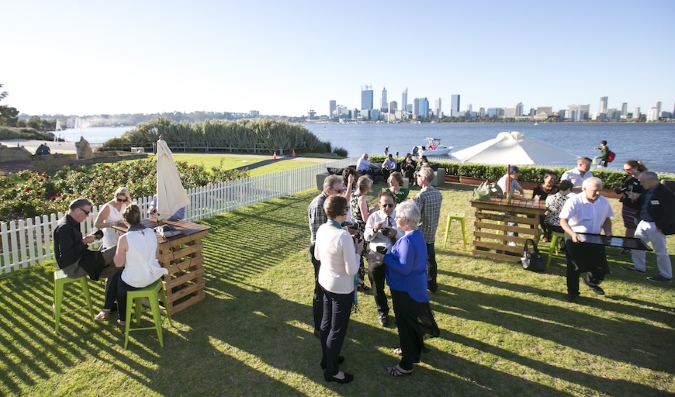 While America might be the original home of barbecue as most people know it today, that doesn't mean you have to give up on finding a great barbecue joint while visiting the Land Down Under. Whether started by expats, fans of this culinary art who studied how it was done, or made from restaurant owners who started with a love of this unique food and went on to put their own spin on it from there. If you love setting up a road trip based around great eating joints, then prepare your campervan hire and take a look at some of the best barbecue places in each of Australia's major cities.
Port Adelaide: Low and Slow American BBQ
Low and Slow started as an American BBQ food truck, and man have they come a long way from those days! Located in Port Adelaide they're all about the old fashioned messy barbecue (don't wear white!) where you get plenty of food and it's nice and messy. The ribs are the star of the show, but you won't want to ignore the beef brisket, pulled pork, or some of the best hot wings in the city. There are true Southern sides that could come right out of a down south barbecue joint and it won't take long to figure out why this is one of the most popular food stops in Port Adelaide.
Melbourne: Fancy Hank's BBQ Joint
If you're looking for great barbecue in the city of Melbourne, you'll want to make sure to stop in at Fancy Hank's BBQ Joint. This place really captures the feel of an American barbecue joint, as well as offering plenty of specials including special drinks. There's an outdoor space, a courtyard, and a balcony – in other words a lot of seating options. While there are plenty of options in the city of Melbourne, Fancy Hank's sticks out as one of the best.
Sydney: Bovine & Swine Barbecue Co.
Bovine & Swine is located down Enmore Road, and this place is all about the smoked meats. You can smell this restaurant from blocks away as the smell of brisket, burning wood, and smoked meats completely permeate the area. Not only do you get the basics here, but they have specialties like beef short rib, lamb, special sausages, or chicken. You'll likely find several favourites and you can taste crisp cold cole slaw the way it was meant to be made. If you want the full sampling get there early because the food will go fast!
Brisbane: Big Roddy's Rippin Ribs
Consistently reviewed as being the best rib shack in Brisbane, and they do their part to live up to that reputation. Aside from the best ribs in Brisbane, the side dishes are exceptional and often combine two favourites like fresh French fries topped with pulled pork, barbecue beef, and even some special sauce on top of it for the perfect full flavour mixture. Take a look at what Big Roddy's has to offer and you won't be sorry!
Perth: Side Door Barbecue
Side Door Barbecue definitely has a unique look and feel, combining classic barbecue and sides with slightly fancier takes such as cornbread mini-loaf with maple butter fries or corn on the cob with lime & chipotle mayo & parmesan cheese. Add in a great mix of custom drinks that are both of the alcoholic variety for adults and non-alcoholic for the kids. Side Door Barbecue is one of a kind and a "must see" place to check out in Perth.