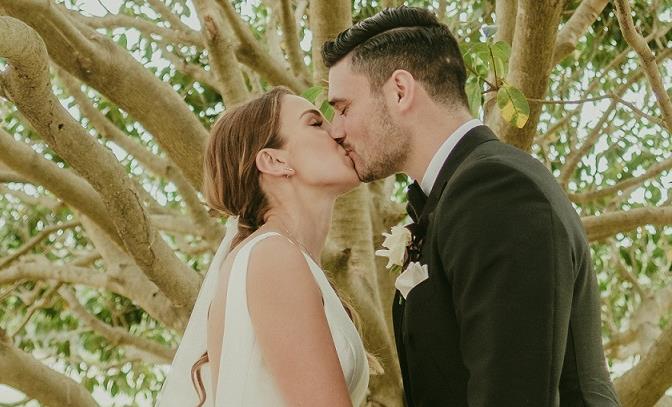 A wedding is a very special event for everyone involved and there is no doubt that family and friends will remember every wedding that they attend, for the rest of their lives. When you need to plan a wedding, there are many aspects to consider.
When people fall in love and plan to spend their lives together, there are lots of financial and personal considerations that have to be incorporated in future plans.
For some couples, living together is enough. Others either plan to get married some time in the future or as most do, they think getting married pretty soon and they start to think about what will be involved.
A lot of brain power goes into planning every wedding. Whether it will be a traditional large white dress ceremonial or a less formal civil ceremony, there are a lot of items to place on a wedding check list. One of the first considerations, is choosing a wedding ring like
these wedding rings from Michael Arthur
.
Some people choose their rings "off the shelf" while other couples decide to design and create bespoke wedding rings where issues such as the colour of the ring, the design and any decoration need to be discussed. A wedding ring is probably the next item after the engagement rings to consider so, start the discussion with your specialist jeweller as soon as possible.
Some of the other issues to consider for a wedding include:
To make the process easy and to keep everything in one place, create a wedding folder.
Get access to some wedding magazines,
online wedding guides
and look at videos on YouTube to find inspiration from what other people have done.
Beware of cost overruns and choose your budget early and then be sure to work within that. How much you have to spend will be based on your family contributions and your own money.
It is never too early to choose who will be in your wedding party.
Start working on the guest list and remember that every person requires a catering budget.
Some couples hire a wedding planner to assist with some or all of the details.
It is very important to reserve your spot at a wedding venue. Will you be having the wedding itself and the celebration afterwards at the same location?
Choose who will conduct the wedding itself, whether it is a church person or a celebrant, you will need to get in early with a date and pay a holding deposit.
Weddings are complex, so think about those who will be engaged to help like a photographer, a band, a florist and a caterer.
You might like to hold an engagement party where you will invite those friends or family members who will also be attending your wedding.
A major milestone in any wedding preparation, is the selection of a dress or suit. Start that process early too.
It is not uncommon for couples to create a wedding website where all sorts of information about the wedding can be posted to keep everyone involved up to date with progress. There will be many changes and updates as planning proceeds, so make sure that your guests and the people who have been engaged to help, will all be on the same page.