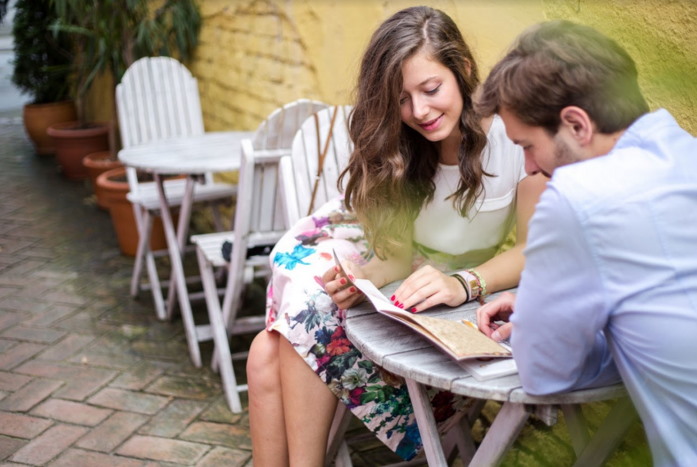 A perfect wedding requires good planning. It is best to start planning for a wedding 6 months in advance so that you are completely set in the last month and can thoroughly enjoy the event with an unbelievable calm.
Although there are hundreds of things that are important in a wedding, find below the absolute essentials so that you have it taken care of.
Wedding Venue
As soon as you have decided on the wedding date, it is time to embark on the journey of finding the most suitable venue. Keep in mind the number of guests hence the venue should be big enough to accommodate all guests comfortably. Choose a venue that you really like as venue plays a big role in setting your mood and having fun on the most anticipated day of your life.
Guest list and Invitation cards
Sit down with family and compile a comprehensive list of guests including close friends and relatives as well as neighbours and colleagues. Call up old friends, make sure you have all your loved ones with you on your special day. After the list is compiled, select and order a print of wedding invitation cards. Make sure you choose a fancy yet readable fonts, appealing colours, and a graceful look. Remember, this is the first impression of your wedding event.
Bridal dresses
This is possibly one of the most important aspects of a bride. As a bride, spoil yourself in splurging on your perfect bridal dress. Take time to choose the fabric, embellishments, accessories, shoes, and bag. Remember, this is what you've been waiting for so long- this dress will enhance your joy and will be a part of all your wedding pics. Make sure your wedding gown is how you want it to be.
Wedding ring
Shop for the wedding ring ahead of time to mark it off your list so that you can focus on other tasks close to the wedding. Choose the best metal and your favourite jeweler to craft a memorable ring which will always remind you both of this special day.
Coverage
Hire a good photographer and videographer for the event. Book him/her after reading reviews and checking previous work. Do discuss your expectations with the lead and provide any specific instruction if there are any.
Go tech
Install a wedding planning app that gets you moving and marking down your wedding essentials. It will send you reminders, track lists, manage important stuff for you. So, stop feeling overwhelmed and go tech!
Pay attention to guests
Those who have taken the time and make the effort to come to your wedding deserve special attention. Make sure that you ensure their comfortable stay and good food. Plan ahead. Making guests happy should be a priority.
No matter how seemingly impossible it seems to have a smooth, stress-free wedding, know that it is possible if you have the essentials planned ahead of time. In planning for your wedding, don't be shy to welcome any help that comes your way. Family, friends, and colleagues can all pitch in to help you plan your dream wedding.