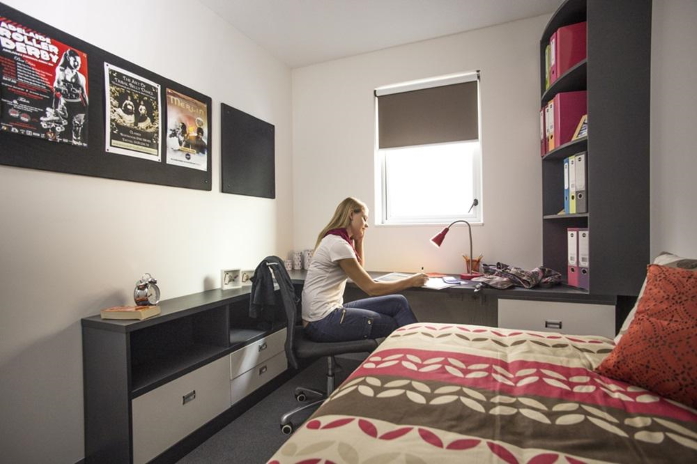 For those looking to study overseas, such a big move can be a very exciting prospect – being able to really embrace a new city, meet new people and engage in a university environment that is completely unique. One of the great ways you can actually do this is through student accommodation, as it may very well give you a great opportunity to live and hang out with some interesting people who can share their experiences with you. Unfortunately, it's not necessarily easy to find ideal student accommodation right off the bat – although Australia has an impressive variety of accommodation on offer for international students, there are some things you should look out for. In this article, we take a look at a few of the more important things.
Where to start looking for student accommodation
Whether you're looking for student accommodation in Sydney or Melbourne, there are a few things that you can keep in mind regardless of location. But first off, let's take a look at a few of the potential options you might be considering, and how they might be more or less reliable than one another – much of this will also be highly dependent on your budget. For starters, something like a homestay is usually low-cost or free, but it may be harder to secure for the typical international student, which is why you might instead have to enquire about purpose built student accommodation, rental properties, serviced apartments or on-campus facilities. Although student accommodation will often be a safer bet than looking for a rental property, things like budget and competition with other students might mean that it isn't necessarily a choice that you get to make. If you do find a place to stay, you'll need to know all of the various terms and condition way in advance to ensure that there is no potential for issues to arise in the future. This will include things like terms of the lease, security payment clause, advance rent payment and any relevant cleaning fees.
Tips to ensure you don't get taken advantage of
Although you might think that you can just rock up and find accommodation a few days before the semester starts, this is wishful thinking. It is recommended that you arrive in advance once you've secured your place at a university to really look over your options. You'll need to factor in time to get used to your new room and anyone you end up living with, get used to the new city you're calling home for the moment and develop a firm grasp of the public transport system – and all of these things take time. When you're factoring in where to stay, allowing for this buffer time will also ensure you don't have to unnecessarily sign up for a long-term lease, which is almost always a bad idea for an international student. This is because your circumstances can change very quickly and easily, but if you're locked in to a lease, you might have some very avoidable trouble to deal with in the future.
Staying aware of the housing market
Although finding a place might be difficult, don't resort to staying at the wrong place if you can avoid it. Staying away from illicit providers of accommodation – who are often more than happy to exploit students when they can – can cause some serious headaches in a short amount of time. Make sure you do your research, as only then can you be assured of the genuine article.