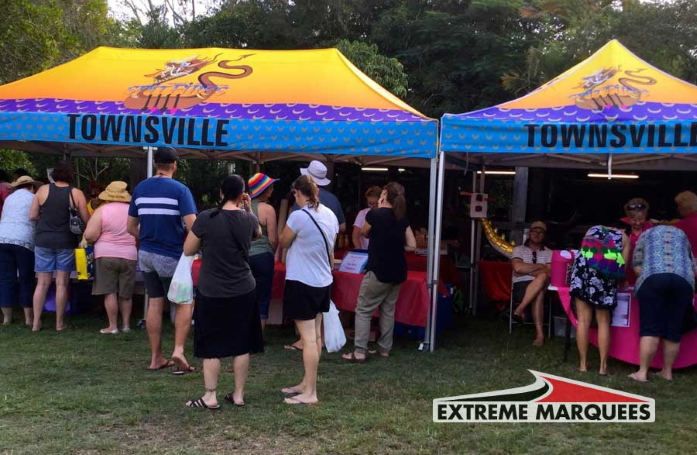 A marquee supplier, through his marquees, adds life to any event. Their marquees become a shelter of sorts, to people hosting events outdoors. These temporary outdoor shelters add a touch of class to events. They offer shade from the sun, account for that 'roof' over their heads in the case of inclement weather, provide head in cold and respite in heat, and provide furnishing to sit and dine comfortably, even in outdoor settings.
Be it an event or a trade show, choosing a suitable marquee trader will ensure that you have a wide variety of
custom printed promotional gazebos
and marquees to choose from. Partnering with the most suitable marquee company will also open you up to additional services such as high-quality digital paper sublimation and UV printing, and most importantly, commercially standard and robustly built marquees that are engineered to last – ideal for both commercial and recreational use.
But, how do you find the right marquee supplier?
Here's a list of things to consider before choosing a marquee company:
RANGE MATTERS
A marquee trader with an assortment of gazebos is more likely to know the kind of supplies that you would be needing most for your jamboree.
Depending on options marquee manufacturers have, the kind of customers they generally deal with, becomes evident. So, if the marquee supplier offers only one size of marquee or gazebo that means that his portfolio of marquee offerings is limited. He only deals with a certain set of clients.
On the other hand, if his marquees are being made available to customers in various sizes, then it means that he is more suited to handling different kinds of events.
NOTHING SUPERSEDES QUALITY
The quality of marquee is the most important thing. It is reflective of the company itself. If a marquee trader is selling you low-quality marquees, he will try enticing you with false promises and low prices.
On the other hand, reputed sellers like Extreme Marquees will not compromise their quality for a few bucks. They would come up with the best possible option in your budget range, and provide you with structural safety certificates and a robust warranty in place. Safety of you, your guests, and your goods is paramount for such traders, and a good warranty goes on to show that they're confident of the quality they offer.
FLOORING IS INDISPENSABLE
A marquee without a flooring is tantamount to a bed without a mattress. It may look pretty but seriously lacks a stable ground to facilitate walking and storage.
Marquee flooring adds another anchor point for its walls. The right floor does all it can to give to guests an even and dry ground, upon which they can stand comfortably. Make sure you take this up with your marquee supplier. Lapse in judging the quality of the marquee can prove to be very embarrassing later on, during the event.
DOES YOUR MARQUEE COMPANY SUPPLY ACCESSORIES?
The best way to judge marquee manufacturers is through their range of products. A marquee supplier providing only marquees can be understood as being very restrained. If you do run into such a supplier, the first question that should immediately cross your mind is whether he has the necessary supplies to cater to your needs.
What if you need lighting and heating equipment?
What if you need tables and chairs and plates and glasses?
What if you need support for printing?
A marquee supplier offering an assortment of services besides the necessary range of marquees that you need to choose from is the one you should seriously look at from a hiring point of view.
For example, Extreme Marquees offers a range of accessories including rain gutters, plain and printed walls, and mesh, along with a diverse range of promotional banners, printed flags and table covers, and state-of-the-art printing services.
KNOCK, KNOCK – ARE YOU AVAILABLE?
You must get this straight. Your event happens only when your marquee is deployed, complete with detailing. Even if the company you choose has all that you need, it must be responsive when it comes to stocking things and delivering them on or before time.
Availability is generally determined by the stock a company has. The last thing you would want to worry about is your chosen marquee supplier conveying that he has run out of stock, leaving you in a lurch with the event just about to start and preparations still hanging precariously by a thread.
Extreme Marquees stocks a range of spare parts including truss bars, replacement legs, connectors and all the nuts and bolts. Should the need arise, we can express ship them to you overnight, so that your marquee is up and ready to take off for the event!
These are certain things you must consider before choosing a marquee supplier. Neglecting or overlooking even one of them might result in an event where there is a lot to be desired. A good marquee supplier will always proudly talk not only about his portfolio of marquees but all the additional offerings too, that make an event a grand success. Knowing these will help you choose better and take wise decisions.…and when in doubt, choose the best!
EXTREME MARQUEES – AUSTRALIA'S PREMIUM MARQUEE SUPPLIER
Extreme Marquees has been Australia's most trusted marquee trader for the last 15 years. Whether you require a small printed gazebo or a large event marquee, you can count on us to provide you with premium quality, long-lasting, and weatherproof marquees. Choose from a wide range of folding marquees, pick out one of our inflatable tents, order an event marquee, or go for stylish umbrella shades – only from Australia's #1 marquee supplier!