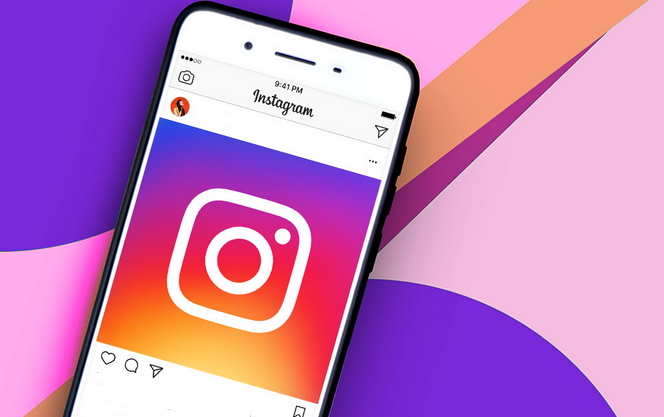 With more than 854 million users, Instagram is the second most popular social network worldwide after Facebook with its 2.7 billion. But it's behind only by the term of the number of users. As compared to all other social platforms, Instagram has established itself as the best choice.
A lot of people want to become Instagram famous as it opens up exciting opportunities, including getting thousands of dollars for sponsored posts and promoting your own products and services. And since high following plays an important role, some content creators choose to buy Instagram followers to increase the popularity of their accounts.
There're lots of reasons people love Instagram. And here are 5 major features of the application that make it the dominant social media platform.
Instagram is the number one choice among brands.
Social media marketing takes place on all social platforms, including top players like Facebook, Twitter, Instagram, YouTube, Snapchat, and others. But Instagram is the current leader in the sphere of social media advertising. Brands and marketers capitalize on the immense growth of the application. The figures show why companies from all over the globe promote their products/services on Instagram:
90% of all accounts follow at least one brand on IG

Instagram reaches over 2 million advertisers every month

The platform helps 80% of its users decide whether to buy a product/service

11% of U.S. social media users shop on IG.
If used with a smart approach, Instagram can be very effective in attracting the target audience and building a great following of brand fans. That's why more than 2/3 of marketers spent the biggest part of their marketing budget on advertising on this app last year.
It has a better content display.
Instagram allows building your personal or brand image by visual means far more effectively than any other social media platform. You may think: "I can post pictures and vids on Facebook and Twitter, what makes Instagram better?"
The app has a more winning UI (user interface). When you check Facebook from PC, you see photos, links, sidebars, and other stuff. When it comes to IG, chances are you mostly use the official mobile app on your smartphone. You see only photos and videos. A clutter-free UI contributes to higher customer engagement.
They say a picture is worth a thousand words. A photo-sharing app helps to convey information better than a written text. Indeed, today's Internet users are too lazy to read long captions or articles. Images can evoke emotions and feelings. That's why Instagram helps to establish a more effective communication system between sellers and buyers.
Stories have also become a marketing tool. 500 million accounts use this feature every day. And 1/3 of the most viewed stories come from brands.

It has the highest engagement rates.
This is one more point by which Instagram surpasses any other social media network. IG users are quite active and they spend a lot of time on the platform.
A study shows that Instagram users are 58 times more generous on likes, comments, and shares in comparison to Facebook users and 120 times more active in comparison to Twitter users. People just love this social media network. On average, users spend 28 minutes there daily.
What does the ultimate level of engagement mean to you as an IG user? Obviously, the more your posts get liked, shared, and commented on, the more viral your business goes. Research from Yotpo's global user database of over 100,000 online businesses showed that when comparing time on site from different social platforms, Instagram knocks out its competitors.

It is great for building your business or personal brand.
In contrast to most social platforms, you can't expect to generate traffic to your website with every post you make on Instagram. This is because you can't add links to the posts. You only can include it in your bio.
This is a disadvantage if you want to drive revenue directly from the app. But it's not the problem if you use it to build your brand. When users see that you are not trying to directly sell them anything, they are more likely to follow you and stay engaged. It's a smart way to shape the perception of your customers towards your business and grow brand awareness.
Also, take advantage of user-generated content. The Ecommerce Snapshot report revealed that 54% of U.S. shoppers aged 18-29 trust consumer-submitted photos and videos more valuable than posts created by the brand itself. About half of users aged 30-44 said the same.
If your goal is to become an influencer, post photos and videos that disclose your personality, sharing your values and opinions. This helps to get loyal followers.
Instagram is an all-inclusive app.
Some social nets have only one purpose, like LinkedIn which is designed for professional networking alone. This is not the case with Instagram. In terms of content creation, it is similar to Facebook, Twitter, and Snapchat. But Instagram is rolling out new and exciting features regularly. This supports booming businesses and brand new influencers. From stories to IGTV, every feature helps to connect with an audience and promote your offering positively with the targeted audience.
Instagram boasts superior spam control and better security. Though users can post whatever they want, write whatever they think, and message anyone, there's a possibility of reporting or blocking accounts that bring inappropriate content or leave negative comments.
Privacy and security policy is on top. The app use is limited to persons over 13 years old, in order to protect children from contents that may be unsuitable for them. A user can make their account private and approve everyone that can see your pictures.
Instagram has surpassed other social media platforms in popularity. It's currently the top choice for both teenagers and adults who use it as a tool for self-expression and brands who seek customer engagement. It's smart to harness its advantages and realize its potential in order to reach your personal or business goals.