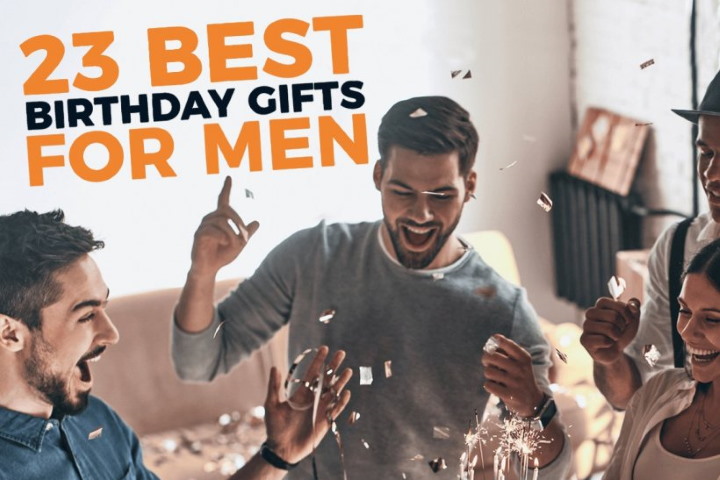 Do you know that great feeling of turning a milestone? Well, most men don't feel it, and they would rather forget about it altogether. However, if that happens to be your beau or hubby, it's your job to make him feel alive and merry. Being creative with some of the stuff he loves doing by spicing them a little bit. Organize a road trip if he loves to travel or walk at the beach with him. It's typical for people to have a bucket list of things they would love to accomplish while they hit a milestone, like climbing Mount Kilimanjaro. These can be one of the best 30th birthday ideas for your boo.

Dine on air
Whisk your beau away on an air balloon and watch the world as you have a snack on air. If he is not acrophobic (extreme fear of height), he will be over the moon. If you do this with a group, it can be super fun, like maybe including some family members or your friends. But if that's not possible, you can make new friends with whoever you will find on the same mission.

Bucket list beer
If your boo is a beer-aficionado, then getting him a guide for the variety of drinks he can have with his buddies and where to get them can be thrilling. If you feel too generous, then allowing him to go for a weekend with the boys can be among the excellent 30th birthday ideas; you can use it as a gift.

Surprise party
Everybody loves surprises, including your old man. Start planning with your loved ones how you can invite your dad's old buddies that he hasn't seen in a long time. It could also be his dad if he's still alive, his sibling, or anyone he will love to visit. Then prepare an exquisite meal, light some candles, and deck up the room, to look festive and match the occasion.
After dinner, you can all watch a film that he loves, even if you are not so into it because it can be a lovely gift for his birthday. It's his day, so let him have a blast. Bring along some snacks and drinks to complement them and have a fab time.

Go on a safari
You've heard too many times your man saying how much he would love to go on safari. Unfortunately, something always seems to come up, preventing him from traveling. His birthday is an ideal time to make it happen, which you can plan accordingly. Take him to Africa, where he can experience the migration of wildebeest across the Serengeti to Mara. If this is not going to blow his mind, then he is out of his mind. Seriously, this is one of the best 30th birthday ideas you can give to your loved one.

Dine-in his favorite restaurant

Taking your man for a romantic dinner is a classic that will never cease. You started while you were dating, and you should continue doing so to ignite the fire in your relationship. It is the best way to bond with those that you love, whether it's your dad, uncle, brother, sweetheart, and even a friend.

In conclusion, now you have a trove of ideas for your man, on his next birthday. Some of these are perfect 30th birthday ideas or other significant milestones. Since sometimes it can get pretty hard to buy presents for the men in your life, maybe now it's time to think differently. Using our guide can be something to consider.
Naman Modi is a Professional Blogger, SEO Expert & Guest blogger at https://aroundtheclockgifts.com/, He is an Award-Winning Freelancer & Web Entrepreneur helping new entrepreneur's launches their first successful online business.