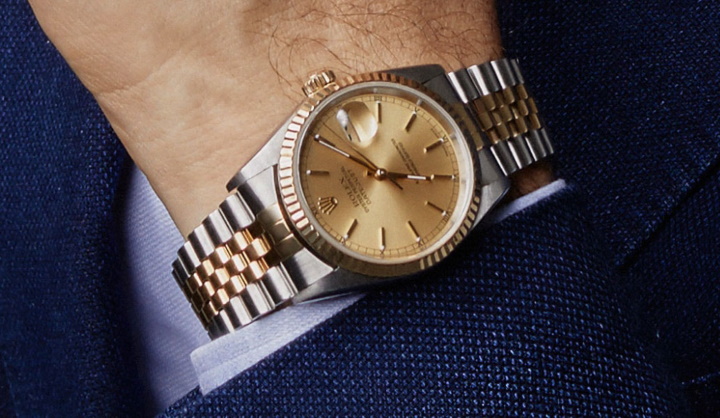 People looking into buying their first luxury watch will most likely find Rolex on top of their lists. Undoubtedly, the crowned king of luxury watches has a broad range of timepieces to suit your lifestyle.
If you want to get your hands on Rolex watches but don't know where to start, we've got you covered. Here are the top 5 Rolex watches you should consider. Read on to learn more about each model to find the one that suits you best.
Cosmograph Daytona
Since its launch in 1963, the Rolex Cosmograph Daytona collection has remained among the most sought-after luxury watches worldwide. Its years-long waitlists for gold and steel versions show how iconic the racing timepiece is for enthusiasts, collectors, and everyday users alike.
The Daytona collection remains Rolex's only chronograph aside from the Yacht-Master, a very niche timepiece collection. Indeed, the accuracy and precision of Daytona prove that it's born to race.
Submariner
If you want a piece of Rolex's classic diving watch, the Submariner collection will never disappoint. Rolex Submariner is renowned as the first timepiece to unlock the deep and survive beyond 100 metres underwater.
The Rolex Submariner has become a staple in several James Bond films and is famous for its rotating diving bezel designed for divers. You can buy your first Submariner in gold, oyster steel, or a combination of both.
Explorer
Rolex stood as the king of the mountain with its Explorer collection from the asphalt and frigid depths. By far, the Explorer is perfect for people who seek the call of the outdoors, whether it's mountaineering, spelunking, or any expedition.
The latest collection of Explorer II showcases a 24-hour hand and bezel that lets its wearer determine the time of day down in a cave or in a stormy winter. Aside from that, its iconic design and luxurious feel will complement both enthusiasts and collectors.
GMT Master II
The Rolex GMT Master II is a tool watch designed for cosmopolitans, aviators, and people always on the go across countries. This collection took off during the golden age of transatlantic aviation and is still a renowned luxury timepiece despite technological and digital innovations.
GMT Master II showcases a special day/night rotating bezel in various colorways with popular nicknames, such as:
Pepsi - Blue-Red Rotating Bezel

Batman - Black-Blue Rotating Bezel

Coke - Black-Red Rotating Bezel

Root Beer - Black-Brown Rotating Bezel with Rose Gold
Keep in mind that you can only choose limited versions when purchasing a brand new GMT Master II. However, you have better luck finding other versions on the second-hand market. Just make sure you're dealing with a reliable and time-tested local jeweller.
Day-Date
Rolex Day-Date is the epitome of prestige and nobility as the historical timepiece worn by remarkable personalities, including visionaries and world leaders. That is why Rolex enthusiasts and collectors call it the Rolex President, an international symbol of success.
The diverse Day-Date collection showcases various bezel designs and dial materials. If you want a luxury watch that can match your excellence and display it on your wrist, a Day-Date is the timepiece you need.
Summary
Taking the time to explore every Rolex timepiece will go a long way in helping you find the best watch for your needs, budget, and future plans.
But no matter what Rolex watch you pick, knowing whether to buy brand new or pre-owned is just as crucial. No matter where you look, there's always a fat chance you're dealing with a counterfeit Rolex that offers significantly less value than its price.
CBD Jewelers strongly recommend speaking with a reliable local jeweler if you want to keep a piece of timeless precision, luxury, and engineering on your wrist without losing your money.