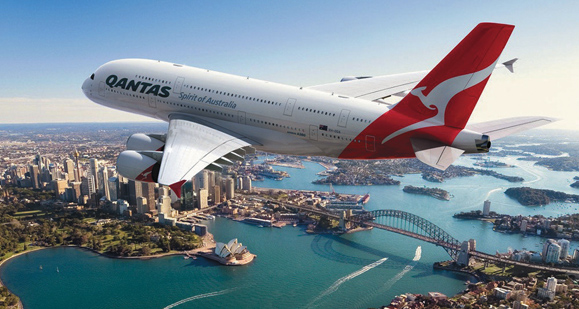 Sydney or The Emerald City is the Australian New South Wales capital. It is known as Australia's largest city with a land area of 12,368 km². Laid out on the country's southeastern coast, Sydney is probably the most critically strategic city in all of Australia. Sydney is a city with a distinctly Australian flair, combining historical background with modern energy. Therefore, Sydney is one of the most alluring tourist destinations in Australia. From lively arts and culture, natural bliss, adrenaline-spiking activities, and luxury living, tourists can't risk doing something that'd affect their enjoyment of the city.

So what are the top things to avoid when visiting Sydney?
Public Transportation = Opal Card

Like most cities dubbed as technologically powered, Sydney has all public transportation transactions done exclusively using smart cards called Opal. Opal cards are the bread and butter of everyday life for Sydneysiders using public transportation. You can get an Opal card by ordering one online, but you have to tie the order to an Australian address and deliver within 5-7 business days. You can also get your card at most establishments, including convenience stores and newsagents, that sell adult and child/youth Opal cards over the counter. Make sure you always have your opal card on you, to avoid embarrassment on your bus ride.
Swim Safely between Red and yellow flags
When people talk of Sydney, Australia, they probably mention its unmatched beach scene. From breathtaking sunsets and sunrises to clear blue waters, Sydney is by far one of the best beach spots in the world. That said, one should always be mindful of the potential dangers of being in the sea. The Australian government just laid a new law restricting swimmers from going further than red flags. A red flag signals a dangerous location, whereas a black or white chequered flag suggests a safe place for kayaking and surfing. Despite lifesavers patrolling the beaches constantly, the government feels that this is the greatest they could do to ensure novice swimmers' safety. The premise is that the flags are meant to keep you safe.
Too Late Won't Make You More Popular

Unlike most popular tourist destinations, Sydney is a city that loves to get up really early. How early? As early as 7, people are up, have had their coffee, and are on their way to work. All residents know they live in one of the most beautiful cities in the world, and therefore, love to wake up early and soak in the mesmerizing beauty. One of the downfalls of a city that rises so early is that they sleep early, also. By midnight, most bars and casinos have already turned off the lights. However, with so many Australian online gambling sites to choose from, you'll have plenty of after hours entertainment to dive into if you choose to.
In conclusion, Sydney is a warm and welcoming city where the residents take pride in their magnificent harbor city and are eager to share it with visitors from all over the world. Just avoid these three mistakes, and you'll surely enjoy a lovely vacation.