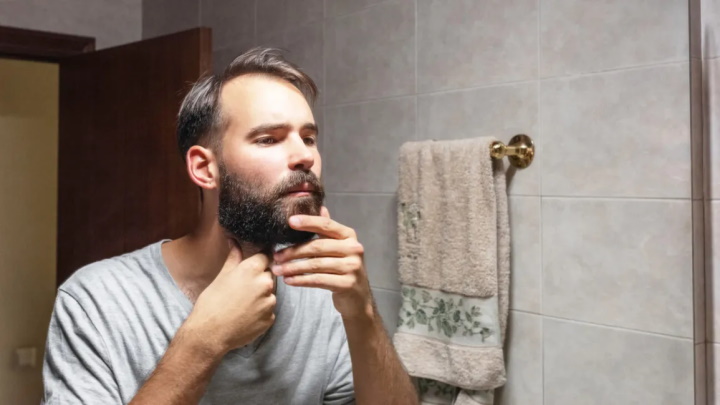 As keeping a beard is getting more popular, there's an increased amount of men's beard oil in the market, and choosing one out of the many is not that easy to do. Growing a healthy, neat beard is not as easy as it seems. It requires more than washing and conditioning, and beard oil is the game-changer in every man's beard game. Beard oil helps moisturize the hair and the skin underneath it, adding that extra shine your beard needs.
Although beard oil is a game-changer, choosing the most suitable one for you is very important. Choosing a beard oil doesn't have to be so tricky; once you know what you're in the market for, it will make selecting a beard oil easy to do.
What To Consider When Choosing A Beard Oil
Ingredients
The first thing to look out for when choosing a beard oil is the ingredients used to make it. The best beard oils are made from all-natural ingredients. Since you will be using beard oil on facial hair, the ingredients the beard oil contains must be safe for use. This is why natural ingredients are the best choice. They are not only high in nutrients and vitamins but are very safe to use.
The length and thickness of your beard
Usually, thick and long hair needs more beard oil than short or thin hair. The beard will drink up the hair products for those with thick or long facial hair, preventing it from penetrating the skin underneath the beard into the pores. For people with a thick beard, the jelly beard oil is more suitable than regular beard oil because it will coat the beard evenly and penetrate the skin beneath it. At the same time, thin hair needs beard oil with less consistency to avoid product build-up.
Brand
When choosing mens beard oil, you want to buy one from a trusted brand and not just any brand. Products from trusted brands like Bossman are the safest option. That way, you already know if the company consistently produces quality products or not. You can also read online reviews before choosing it; customers reviews will give you an idea of what the product is like and other people's experiences when they use it.
Scent
Since the beard oil will be right under your nose all day long after you've applied it to your facial hair, it will be frustrating if it's a scent you're not comfortable with. Also, heavily scented beard oils will determine how you smell for the rest of the day, as they can also serve as cologne. There are unscented beard oils for people who prefer their beard oil unscented. And for people who want a beard oil with scents, you can choose if you want it strong or mild, complex or simple, organic or artificial. You'll find one in the market that is exactly what you're looking for.
Bottle size
Imagine having to restock your beard oil every week. That means you won't be consistent with using it on days when you don't have the time to restock. Most beard oils come in a 2oz bottle, but the Bossman jelly beard oil comes in a 4oz bottle that is double the size and lasts longer than other beard oils.