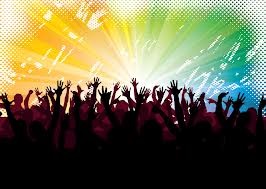 ADELAIDE 24 July 2015. A leading business advisor believes corporate Australia needs to get off its hands and start taking risks again in order to reinvigorate the nation's stagnant economy.
Corporate Advisory Director at national Chartered Accounting and Advisory firm William Buck, Robin Judd, said Australia's CEOs needed to rediscover their entrepreneurial spirit and begin making things happen rather than sitting back and waiting for them to change.
"Despite interest rates at record lows, generous Budget tax deduction stimulus packages and a Government exhorting businesses to "have a go", corporate Australia continues to sit on its hands," he said.
"Instead of entrepreneurial new business projects, many Australian investors continue to look at safer investment options such as property and arm's length share market investment.
"They're taking the view that the current slow down will continue for the foreseeable future so are taking a conservative approach. The big problem with this attitude is it manifests into that exact scenario and does nothing to break the cycle."
Mr Judd said finance was no longer a barrier, but cashed-up companies were choosing to take a more conservative path despite this shift.
"Access to finance isn't the problem, it is the willingness to move away from the mindset they've become tied to since the GFC," he said.
"Finance is certainly available. Banks have to keep lending to be competitive and while there is not as much goodwill or cash flow lending, there's been a definite shift back to lending from the banks."
Mr Judd said that unlike in the past, where Australian companies would drill money back into the growth of their manufacturing or retail enterprises, many were now choosing to invest in conservative asset portfolios rather than diversify.
"Companies are concerned about the potential for disruption of their traditional business sectors, but rather than diversifying their own business, they are choosing to invest safely to manage the risk," he said.
"Despite the conservatism we see a real appetite for non-mining investment. In particular, attention is being given to sectors of the future, such as digital communication, renewable energy, health and aged care. We are also seeing more social investment in medical technology and products designed for an ageing or disabled population.
"The problem with this approach is it doesn't create direct employment or growth of their own business and in many cases, the economic benefits of these investments are realised offshore."