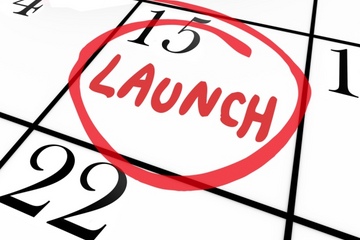 Is it possible that you might be planning a product launch? You're obviously interested in a product launch in some way, because you're here reading this piece! Don't worry - you're in the right place if you're looking to run a launch that will go off with a bang. In an ever-more crowded market, you need to make sure that you put the right kind of spotlight on your product so that people see what you're doing in your space. There are a number of ways that you can draw attention to your product, and let's face it, you really want people to sit up and take notice.
With that in mind, one of the best ways to get your product launched in style is to hire promotional models. Through the liveliness that they add to your brand you will get increased interest and better recall. It's no wonder that huge companies around the world still rely on promotional models to get noticed - it really works. Join the huge number of brands that turn to promotional models to get noticed. Let's take a look at these top four reasons to hire promotional staff for your product launch. These tips are brought to you by the experts in promotional models in Melbourne,
Gaston Management.
1. They give your launch that added sass and style. Models are models because they're attractive, and they will attract attention which makes your product more memorable. Simple. You need to ensure that the models that you hire and the way in which they are presented is tasteful and suits your brand, but beyond that they will work on their own to bring the right kind of style and vibe.
2. They add some 'personality' to your brand, and that is the kind of thing that is memorable. People don't remember things that they don't have an emotional connection to very well, but when you have promotional models, you'll create an emotional state that will bring a greater connection to your brand. People want to know that ultimately your product or brand is human, and this is important to making your business memorable.
3. Their talent will help your brand to shine. While there's no denying that your promotional models are going to be visually appealing (it's part of their job!) you need them to be talented in order to best promote your product. When your models are familiar with your product, they can speak to guests and interact with them about your business in a compelling way. It's far more interesting to have a conversation with a real person than it is to read a flyer or a leaflet. Get your girls working and ensure that it works in your favour!
4. It will make your event more fun. There's the potential for a product launch to err on the side of the dull, but not so when you have promotional models for your launch! They will add some much-needed spunk and pizzazz to your event and will act as the perfect brand ambassadors for your product launch.
It doesn't matter what kind of company you might have or what kind of product you're trying to launch - it remains that promotional models will go a long way towards helping your brand and product to stand out in the world.
Now that you have discovered the logic behind using promotional models for your event, you should get started! Hire professional promotional models and then enjoy the benefits that come from having trained, beautiful models to help make sure that your launch stands head and shoulders above the rest.
Good luck with your promotional event!