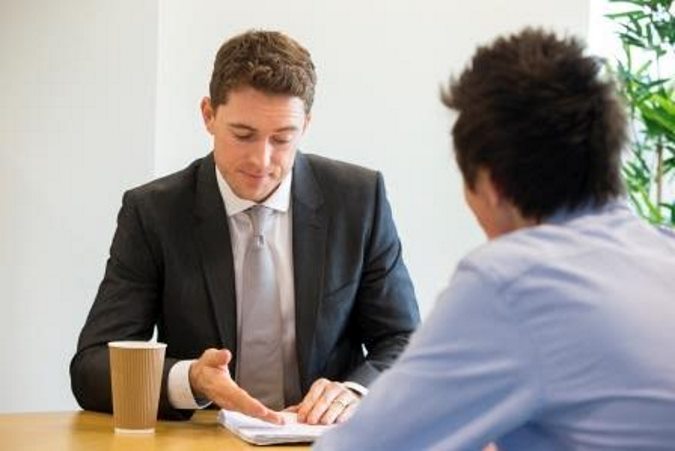 Outsourcing cleaning services is now the standard way to manage commercial cleaning which is projected to
grow significantly till 2020
, so if you are a business owner or facilities manager, at some time you'll likely need to interview and hire contract cleaners.
But every cleaning company representative you talk to will try to convince you that their company is the best. So, how do you assess their capabilities and make sure you hire a good commercial cleaner?
To find out, we spoke with Nicholas Pastras, a CEO with 22 years' experience in the
Australian Commercial Cleaning industry
. Pastras started as a cleaner 22 years ago and is now the owner of one of Australia's fastest growing cleaning companies,
Smart Cleaning Solutions
, Nicholas has taken the business from a start up to an industry leader with more than 10 million dollars in turnover, in just 7 years.
"The biggest mistake people make when interviewing commercial cleaning reps is not knowing the right questions to ask" says Pastras. Here is his list of the best questions to ask when interviewing a prospective cleaning company.

1. Do you have any Clients similar to us and how long have You been in Business?
As a business owner, you want to ensure that you portray a good business image. Therefore, one of the vital elements to keep a business reputable in the eyes of customers is maintaining cleanliness. So, asking this question is imperative.
"Don't fall into the trap of thinking enthusiasm and a good attitude are all that's needed for a cleaner to be able to do the job. That's a big mistake." says Pastras.
"The biggest complaint from people who sacked a former cleaner and are looking for a new one is "They promised us the World but they just didn't deliver and we kept asking them to fix the same issues but they just didn't listen."
"This is a symptom of hiring an inexperienced cleaner", says Pastras.
The first things I recommend to ask a potential contractor is "How many years have you been cleaning and how many clients similar to us do you currently clean for?"
Experience is even more critical in some industries, where regulative requirements around sanitation can effect licensing. For instance, in infection control. A perfect example of this is in aged care and medical facilities where expertise is required.
Cleanliness is important in every business, for example, in a restaurant, retail store or hospitality business, in fact anywhere you interact with client's, cleanliness will send strong signals about your brand.
Indeed, hiring
professional office cleaning
services will ensure that you maintain the cleanliness in your commercial establishment. The best professional cleaners use state-of-the-art cleaning solutions and techniques, making your space healthy, safe, and organised. In this way, you can focus on your business operations and attract more customers.
2. What Processes do you use to Ensure Consistency in Cleaning Standards?
It's much harder to actually deliver quality cleaning day in day out than it is to promise. That's why it's important that cleaning requirements are documented and that any cleaner you hire is able to demonstrate quality management systems and internal processes to ensure cleaning standards are maintained consistently.
To get a gauge on the quality management systems used by the company you are interviewing, ask the following questions.
* How do you audit cleaning standards once a cleaning contract is started? This is probably the most important question to ask because it really sorts out professional service providers from the rest. If the sales rep you're asking doesn't give you an immediate and definitive response to this question, cross their company off your list and interview another one. Note: The best companies will run weekly checks and perform monthly audits. You can
book the professional top home cleaners from Santa Cruz
at your most convenient time.
* Ask what is their policy around response times for feedback and requests regarding a problem? In emergencies, this should be an immediate response and nothing more than 24 hours in non-urgent situations.
* Ask them how they ensure any issues that are identified in checks or audits, are rectified by their cleaners?
* Ask them how day to day feedback issues are handled?
* Ask them if they actually work on site with the cleaners from time to time to direct them as required?
* And finally, ask if they have an externally accredited and regularly audited management system like an ISO 9001 endorsement. This is a sign of a real commitment to quality management processes and systems. ISO 9001 management systems are audited yearly by independent auditors and means the company audited has a very high standard of communication and management processes in place.
3. Do you Run Police Checks on Employees?
Theft is always a concern when cleaners are operating in your business after hours, as is security. Cleaners unlock and lock your premises regularly so it's critical that they are honest and reliable. If they aren't, your assets, property and even your IP, is at risk. That's why you should ask if the cleaning company's staff has had a police check, and also:
* Are all staff trained in the importance of maintaining security on premises?
* Are all staff Vevo checked via immigration to ensure they are allowed to work in the country?
* Are all staff trained and vetted to ensure they have the skills to do the job?
* Are all staff in uniform when they clean your business?

4. Do you have Work Care Policies and Public Liability Insurance?

In the event that something goes wrong, it's important to ensure that you're fully covered by the commercial cleaning company's insurance. You want to ensure you get full protection in the event of damage or loss of your business property or belongings. So, what should you look for when checking the cleaning company's insurance coverage?When cleaners are on your premises you are exposed to legal liabilities. That's why, as a minimum, a cleaning company should carry $10,000,000.00 in public liability insurance, so if an accident occurs, it's not your insurance policy that is exposed to a claim You should also ask if they carry a work care policy for all cleaning staff that work on your site so you aren't exposed to a personal injury claim.
5. How Do I Communicate Feedback and any Special Needs to Cleaners on a Day to Day Basis?
You want to be able to approach the cleaning company to express your concerns and ask questions as necessary. Hence, having a good communication strategy is a must. Choosing a commercial cleaning company that offers flexible communication methods and feedback system can save you time and effort reporting an incident and contacting a cleaning professional, especially when you need more cleaners or to have a job rectified.
Ensure clear, documented communications processes are in place so cleaners respond to any feedback you give them. This is vital and a cleaning company's sales representative should be able to tell you:
* If someone from the company is available to inspect a problem in business hours (if the cleaners work at nights)?
* The name and number of a specific account manager or contact person available to you during business hours.
* Ask the rep how the company communicates issues and requirements to their cleaners?
* Ask them what back up procedures they have for when cleaners are sick?
* Make sure you are introduced to the cleaners that will be cleaning the site before they commence.
6. Do You Specify a Cleaning Schedule and Scope of Works?
A cleaning schedule and scope of works is the heart of your cleaning services agreement and it needs to be definitive as this is the documentation that people will refer to if you have a dispute or misunderstanding with your service provider. To ensure that you get an adequate schedule and scope of works:
* Make sure all the areas you want cleaned are detailed in the scope of works and that the detail and frequency of cleaning tasks, is in a clearly legible schedule.
* Make sure there are no allowances or estimates given, you want all figures clear, specific and in writing.
* Make sure any extra non-regular services are clearly stated and charges for these are detailed.
- Examples are window cleaning, steam cleaning, floor strip and sealing, polishing etc.
- It's best to get either a fixed quote for these services or as a minimum m2 rates so you can calculate any occasional extra expenses.
* Make sure you have time to review the schedule and scope without pressure from the company
* Make sure you are given an opportunity to meet with a salesperson and go through the specification together in person.
* Make sure you are given the opportunity to question, change, modify, and make inclusions or anything else you feel is necessary to the scope of works and the frequency of cleaning tasks before you sign an agreement.
7. Check List For Your Cleaning Contract
The final step in the process of hiring a cleaning company is signing an agreement that sets out exactly what is agreed to be cleaned and the price you will pay for the service.
According to Oneflare, a commercial cleaner can cost an average of $20 to $80 per hour
.There can be a number of 'gotcha points' in a cleaning agreement, so when you look over your contract, make sure it:
* Clearly states the agreed price with GST included.
* Clearly lists specifications you've agreed to in the scope of works and cleaning schedule with items broken down into daily, weekly, and monthly tasks for the purpose of clarity.
* Clearly details an issue resolution process in case of misunderstandings or disagreements.
* Make sure there is an option for you to cancel the agreement and a detailed process so you have the ability to legally opt out if the company doesn't perform.
* You should note that most reputable companies will have a clause that allows you to opt out of an agreement by providing written intention to do so 30 days prior to the last clean. If this isn't in the standard agreement you are presented with alarm bells should be going off.
* Make sure the payment terms are clearly stated in the agreement so you are aware of the frequency which they expect payments to be made?
* Ask the cleaning company if they will offer you a week's trial before you sign an agreement to show you what they can deliver before you sign a long term agreement.
* If your contract term is greater than 12 months, make sure there isn't a clause that automatically gives the company the right to increase its charges every year.
I think you will agree, this is an extremely detailed check list for business owners and facilities managers going through the task of interviewing cleaning companies.
But have we missed anything? We welcome your feedback and comments if you have anything further to add or any comments to make.