Ducts are essential components of heating and cooling systems. They ensure the proper flow of clean air and ventilation as well as proper temperature regulation in your premises. But over time, ducts can accumulate dirt and dust particles. If left unattended, this can impact the functionality of the system and even cause health issues. It's therefore vital to clean your ducts regularly to prevent problems. If you're wondering whether you should tackle the job yourself orhire a professional for duct cleaning in Melbourne, read on to learn of the pros and cons of each.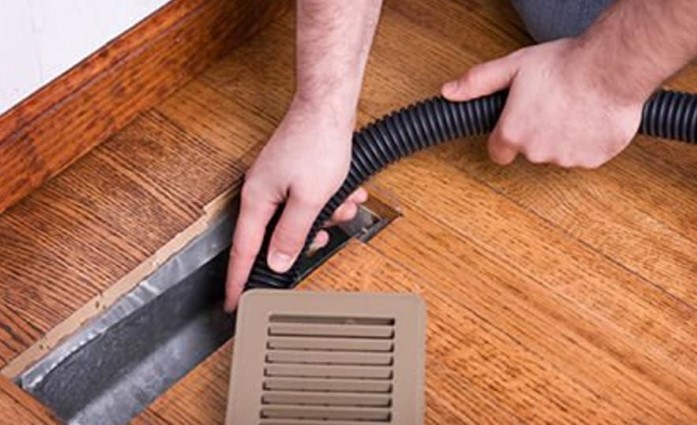 DIY Duct Cleaning − The Pros

Convenience
When you do the job yourself, you can choose the right time to clean your ducts. The DIY method gives you the freedom to clean whenever you feel like doing so. Also, you don't have to worry about the availability of professionals or cleaning companies.
Reduces risk
If you're knowledgeable about the ins and outs of your heating and cooling system, cleaning the ducts yourself can reduce risks, such as damage caused by unprofessional cleaners. Carrying out regular maintenance also allows you to identify problems early.
Cost-Effective
DIY duct cleaning means you don't have to pay to hire a professional. It's a great cost-effective solution if you're a good cleaner and you know your heating and cooling system well.
DIY Duct Cleaning − The Cons
Lack of Equipment and Expertise
Duct cleaning in Melbourne requires more than a brush and dustpan. A lack of expertise and proper tools can compromise the quality of results able to be attained from DIY duct cleaning. Renting the right equipment can also be expensive.
Exposure to Hazards
Without the right protective gear and proper know-how, you could expose both yourself and your family to harmful particles within your ducts, including mould and other allergens.
Expensive in the Long-Run
DIY methods may seem effective in the short-run, but without quality duct cleaning, you may expose your heating and cooling system to bigger problems over time. These problems may demand huge repair costs that end up being expensive the long-run.
Professional Duct Cleaning − The Pros
Reduces Stress
Duct cleaning isn't necessarily a simple process. Professional cleaners are adequately trained and skilled to clean ducts properly, meaning they're more likely to take less time and do a better job. This gives you time to relax while the experts handle what they do best.
They Have the Right Equipment
Professional duct cleaners have access to appropriate duct cleaning equipment and tools. They're better placed to complete the job to perfection with their resources and skills.
MinimalSafety Concerns
Dirty ducts can be home to dangerous airborne pathogens and other contaminants that can expose you to respiratory illnesses. Professional cleaners have protective gear and expertise to clean ducts without being harmed by hazards.
High-Quality Results
If it's your first time cleaning ducts, you're likely to get a few things wrong or even cause damage. Professionals will know how best to clean the ducts without causing damage, as duct cleaning in Melbourne is their specialty.
Professional Duct Cleaning −The Cons
Pricing
Professional duct cleaners usually achieve quality results, however you'll becharged for labour costs that will be higher than the DIY option.
Risk of Damage
If you happen to hire an unprofessional or inexperienced duct cleaner, there could be a risk of damage. Unprofessional cleaners might break parts of your duct-work, provide low-quality work or charge for an incomplete job.