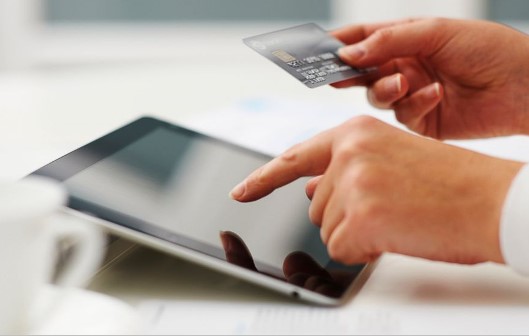 Are you dipping your toes into the world of e-commerce? If you are, then you're likely on the lookout for the best possible selling platform for your e-commerce business.
You've probably heard about the two popular platforms that trump all others: Shopify and WooCommerce.
Our goal now is to find the winner between these two options. Sure, there might be conflicting opinions on the web about the two, but we're here to settle the score finally.
Below is a Shopify vs. WooCommerce platform comparison. Keep on reading to find out the pros and cons of each.
Shopify
With Shopify, you get a full-featured online selling platform. Here are some of its pros and cons:
Pros:
Support multiple payment methods
How does a whopping 100 payment channels worldwide sound like? With Shopify, you will never be short of payment options. From PayPal to Amazon to Apple Pay, this platform makes the payment process a smooth transaction for your customers.
Quality customer support
With Shopify, you will always have access to their highly-responsive customer support team. They are available 24 hours a day, every day of the week. You can easily reach them through phone, chat, or email.
Cons:
Expensive
The basic Shopify plan only equips you with the bare minimum of features. As your business hopefully flourishes, you'd eventually need more features. This is when the costs will start to pile up. More features mean upgrading to the higher tiers. Translation: bigger expenses for you.
Customisation is difficult
The Shopify design algorithm can be a bit snobby. For one, it only accepts the exclusive Shopify PHP language called 'Liquid.' For another, this can be a difficult language to master. This means that if you want to improve the design of your Shopify store, you'd need to spend hours understanding the language or hire an expert to do it for you.
WooCommerce
WooCommerce is an open-source selling platform. Learn about its pros and cons below.
Pros:
Customisation is extensive
WooCommerce is an open-source platform. This means that you can personalize your online store any way you like. Every aspect of the design and the format is yours to dictate. Not to mention, extensions are quite easy to build too.
Highly secured platform
WooCommerce is a plugin built for WordPress. This, in itself, is a guarantee for safety. Plus, with various security measures that you can add to this platform, your WooCommerce store can be virtually impenetrable.
Cons:
An overload of plugins
On the plus side, you will have over a thousand plugin options with WooCommerce. But, on the other hand, one too many plugins will slow down your online store. Our advice? Keep your add-ons to a minimum for best performance.
Expensive:
The platform itself is free. However, much like Shopify, WooCommerce expenses can add up. The main culprit: extensions. These often ask for monthly or installation fees.
What's the Verdict?
In terms of budget, Shopify and WooCommerce seem to be an impasse. Both have fees that add up to your monthly expenses.
When it comes to customization, however, WooCommerce may be the better option. Due to its open-source nature, business owners like you can fully personalize your store and establish its branding.
At the end of the day, this is all up to what features you are looking for. If you want the utmost freedom in designing your store? You should go with WooCommerce. If payment options matter to you, Shopify is your best bet.
Final Words…
Looking for a way to improve your e-commerce business' customer support and avoid unnecessary disputes? If the answer is yes, read the next Purchase Guard review, to learn how it works and how it can benefit you.